Preserving History: One Headstone at a Time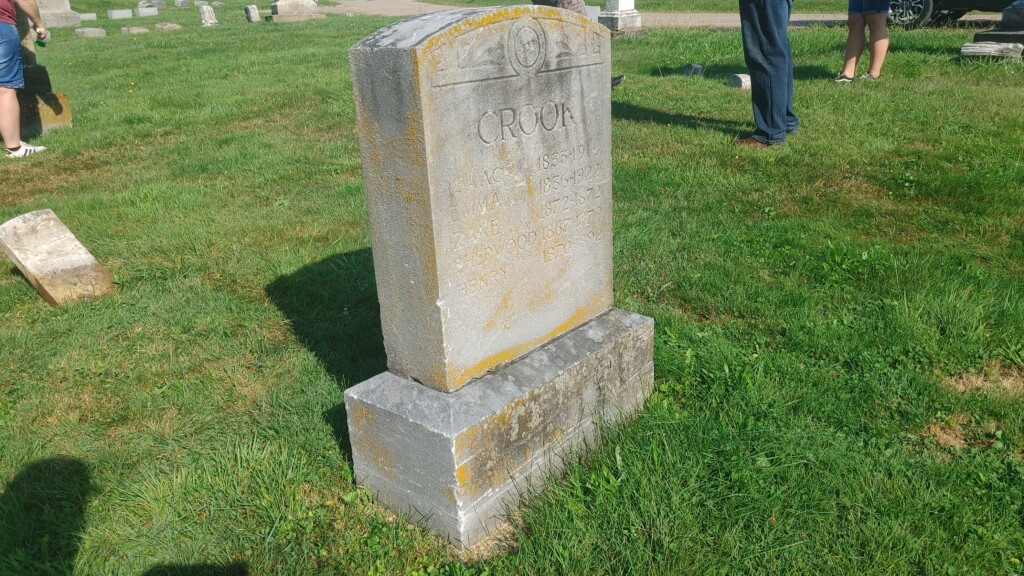 ZANESVILLE, Ohio – Cemeteries are an often overlooked role in our culture that quietly withstand the storms of nature while attempting to preserve the legacy of individuals from the past.
Zanesville's Church of Jesus Christ of Latter Day Saints members are volunteering their time to clean headstones at Woodlawn Cemetery and digitally document the names for preservation.
"With a lot of these stones there's writing on all four sides and if they've toppled over then it might be necessary to discover what's on the underside of the stones. But we spray them and brush them and try to get a lot of the mildew off. And once it's set there for a little while it really has a lot of build up. And some of these stones are in the 1800s and so there's a lot of history to uncover," Volunteer Traci Bell said.
Headstones are created from a variety of different types of stone that can resist nature's deterioration for longer periods of time but will wear at different durations. 
The volunteers use nylon brushes and a special cleaning spray that is used by the National Park Service to scrub the stones, then photograph the writing that was etched into them when they were created.
"We believe we are linked to our past and to our future and as we uncover names of individuals that are part of legacy and the legacy of the Zanesville area, there's a lot of history there, a lot of lessons to be learned. And we can take those names and index them, make them available on the internet for people to go on a website called familysearch.org. And you can connect to your past. And what a wonderful legacy to leave for your children," Bell said.
The local project was started by Dan Brevard, a member of Zanesville's Church of Jesus Christ of Latter Day Saints but anyone interested is welcome to participate in the documentation efforts.