Proactively Plugging Potholes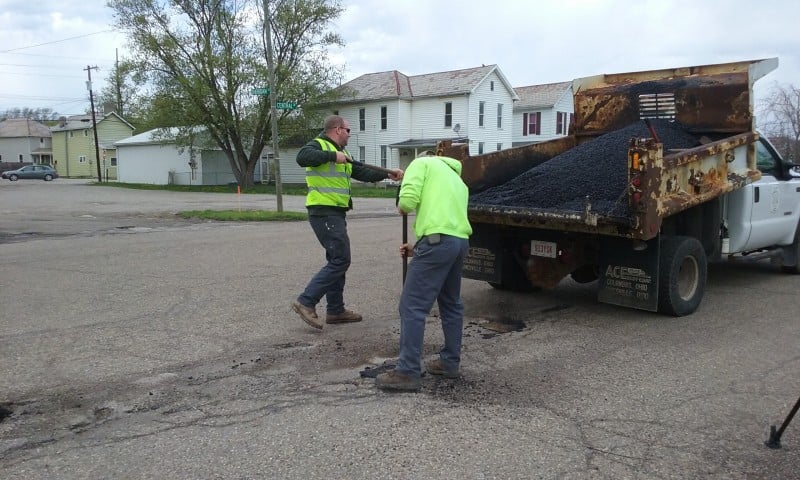 ZANESVILLE, Ohio – Every winter, the continual freezing and thawing temperatures cause potholes to form on the road surfaces creating havoc on Ohio's roadways and automobiles.
Zanesville Mayor Donald Mason explained steps the city has taken to patch the potholes.
"Well the city has always tried to respond proactively to fix a pothole when it's smaller rather than allowing the situation to continue to erode and get bigger," Mason said. "But all the citizens realize that cold-patch is truly an absolute temporary mix and answer. So the goal is to try to get hot-mix out there and we have two vehicles running 5-days-a-week with hot mix and one with cold-patch."
This winter has been an overall mild winter with minimal snowfall and only one hard freeze, which eases stresses on the road surfaces and allows street crews to fix holes instead of plowing snow.
"As people know, the potholes might start smaller and get bigger, so I encourage people to call the city of Zanesville. Go [online] to our website and send us a note. I can tell you right now, as of this year I had zero emails on potholes, which either means people are calling in directly or they're happy that people are seeing them proactively," Mason said.
The city has been running street sweepers year-round and the mayor asks residents to park in their driveways or in their garages to allow more room for street crews to do their work.