RAMBO Raises Money with 66th Yule Time Campaign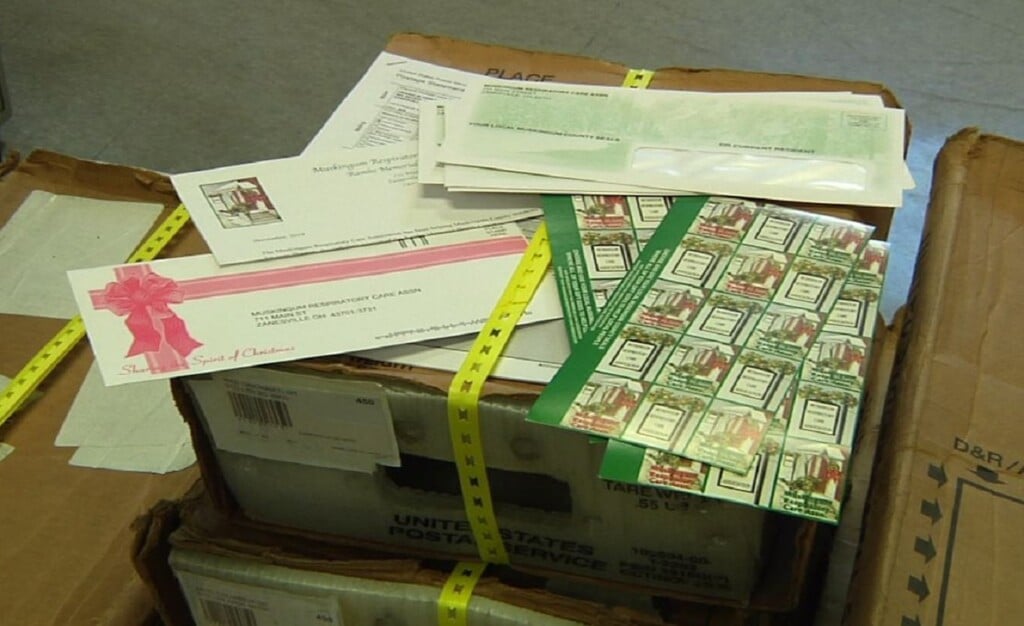 ZANESVILLE, Ohio – It was a busy day at the Zane Street Post Office.
RAMBO sent out 5,000 red envelopes today for their yule time campaign seal.
Chairperson of the Yule Time Campaign Board and Police Chief Tony Coury says the envelopes can be used during the Christmas season.
"Today we're mailing out almost five-thousand cards for a chance for people to participate again this year and send their money donations to the campaign. If they do not receive a card they can always call the RAMBO Memorial Health Center… When you receive your letter please use the seal that's inside to put on the backs of your envelopes for this Christmas so it helps us raise more — additional money for this campaign."
Coury says the seals are a holiday tradition.
"This is the 66th year for the Yule Time Campaign and all donations that they get here in Muskingum County will go directly to services at RAMBO Memorial Health Center. Everything stays here in Muskingum County."
This year, the organization's goal is to raise $20,000.