Reduced Snap Benefits Increases Food Pantry Demand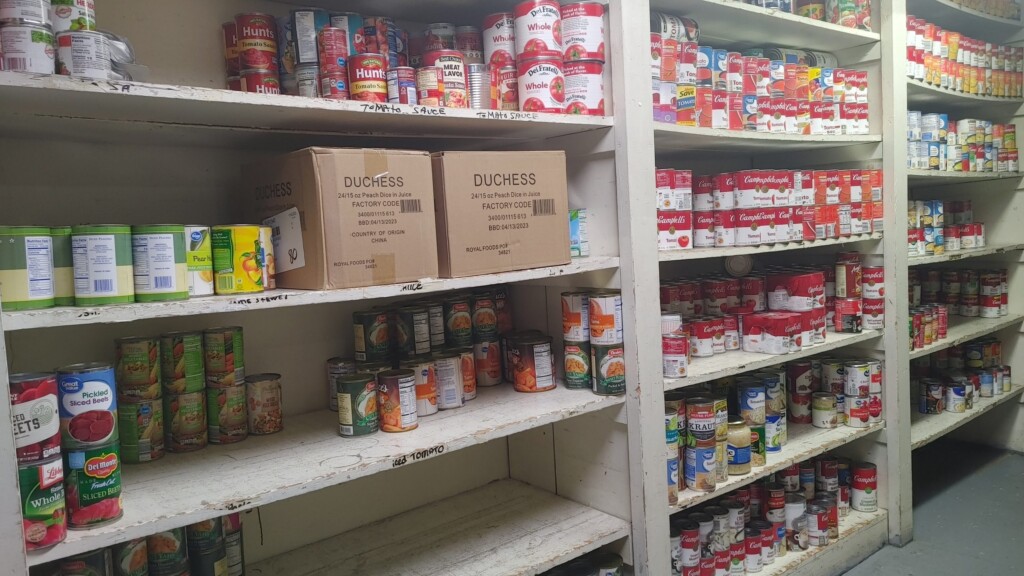 ZANESVILLE, Ohio – The Supplemental Nutrition Assistance Program, otherwise known as SNAP, has reduced its monthly benefits, which looks to increase demand on local food pantries.
Christ's Table Executive Director Keely Warden discussed the role that the SNAP program plays and the role the food pantries will play in keeping up with needs.
"SNAP was extended during Covid and we all understand that budgets have to go back into order," Warden said. "But it is going to impact the families and the seniors that we serve here in Muskingum County. About every person who received the extension is going to see about a $95 dollar cut. So that could be quite impactive to some of the larger families that we serve and it's going to be very impactive to the seniors that we serve."
Warden expressed pride and gratitude toward how the community supported each other though the pandemic and prevented a bad situation from becoming a societal tragedy.
Local food pantries and hot meal programs, who have been working together, have anticipated the SNAP benefit adjustment and have been bracing for the increase in demand.
"The thing I think concerns us is not only just money for our food pantries," Warden said. "Money and food is definitely going to be needed but another thing that a lot of people don't think about is, that's volunteers. Many of these food pantries and hot meal programs are run strictly by volunteers. So if they had two or three volunteers when things were slow, and I say that slow in quotation marks, look at the volunteers they're going to need when things pick up."
If you are in need of food or have an interest in volunteering to serve in the community and not sure how, you can contact Warden at (740) 452-9766.
Muskingum County Hunger Network
Meals served in 2022 October 1, 2021 – September 30, 2022
| | |
| --- | --- |
| Pantries | Meals |
| Church of God and Saints of Christ | 1,176 |
| Coburn United Methodist Church | 15,372 |
| College Drive Presbyterian Church | 17,552 |
| Eastside Community Ministry Food Pantry | 37,629 |
| Jubilee Revival Center | 10,170 |
| The Light House Food Pantry | 40,326 |
| Limestone Valley | 16,173 |
| Mount Sterling United Methodist Church | 9,810 |
| North Terrace Church of Christ | 18,630 |
| Roseville Community Food Pantry | 32,391 |
| South Zanesville United Methodist Church | 68,306 |
| Salvation Army Food Pantry | 31,185 |
| Trinity Full Gospel – We Care | 26,847 |
| Total Pantry Meals Served | 325,567 |
| Hot Meals | |
| Christ's Table | 75,058 |
| Fellowship of Christ's Community | 3,690 |
| Muskingum County Center for Seniors | 146,451 |
| Salvation Army | 29,551 |
| Total Hot Meals Served | 254,750 |
Total Meals Served Pantry/Hot Meals 580,317