'Rescan Day' Brings Improved Signal for Most Viewers of WHIZ-TV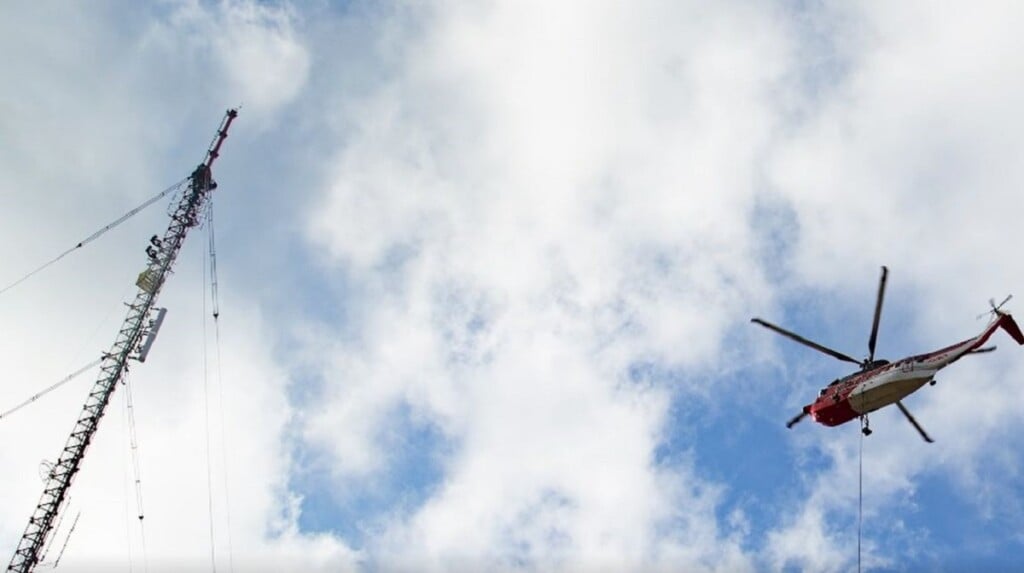 ZANESVILLE, Ohio — It's a new day on Broadcast Hill in Zanesville as WHIZ Media Group powers-up our new television transmitter and antenna. It's been about three years since WHIZ-TV embarked on the federally-mandated FCC Channel Reassignment, also known in broadcast parlance as "the repack".
"We were mandated to change our channel, so as part of the rescan a couple of weeks ago you saw the transition where the helicopter raised our antenna. We installed a new transmitter and the next phase is to get into the final stages of testing of that equipment," says Hank Littick, President of WHIZ Media Group.
For generations, our viewers have known us as being on channel 18. No change there. We may be broadcasting on channel 30 now, but as with almost all TV stations in this country, the circuitry in your HDTV will still display us as being channel 18.1 and 18.2. It's that way for all but a few stations in the United States.
Since Jan. 1, WHIZ-TV has been bustling with broadcast engineers preparing to change our over-the-air channel from 40 to 30 in order to remain in compliance with the Federal Communications Commission. The change is in part to make room for 5G technology and some future television technology which is still being invented. Approximately 1,000 television stations in the United States are changing their broadcast channels.
For about a month, WHIZ-TV's over-the-air viewers have experienced some reception issues as our main broadcast antenna was powered-off and replaced with a temporary antenna on the same tower at 629 Downard Rd. on Zanesville's southeast side, on one of the highest hills in Muskingum County. A couple of weeks ago, broadcast engineers & a tower crew swapped the broadcast antenna installed in 2001 with a new antenna. Today that new antenna is being turned on and begins broadcasting WHIZ-TV programming.
So, just grab your remote, access your TV's settings and rescan your channels.
"A lot of the loss of signal has come from this transition where we've had to install an interim antenna which is at a lower height than our former channel 40 antenna. We had to reduce power on that as well. So, people who are receiving channel 40 over the air, not all of the coverage area is able to receive us. Now, as of 12:30, if they rescan, channel 30 is operating at full power and they should be able to pick us up like before if not even better with the new technology. It's a new antenna, newer transmitter, everything is brand new," Littick adds.
Today, those signal issues end, more noticeably for our viewers in areas of more rugged terrain like Morgan, Noble & Perry Counties. All viewers in Muskingum & surrounding counties who previously enjoyed WHIZ-TV programs with a TV & antenna setup simply need to rescan their televisions.
Kevin Buente, Chief Engineer at WHIZ Media Group, says the station will continue to broadcast on both channels, 30 and 40. Channel 40 will be the weaker of the two. The final step in the transition, he says, will be powering-down Channel 40 once and for all, leaving the more powerful Channel 30 on the air.
Click or tap here for more information.