Retired Military K-9 Deputized By Guernsey County Sheriff's Office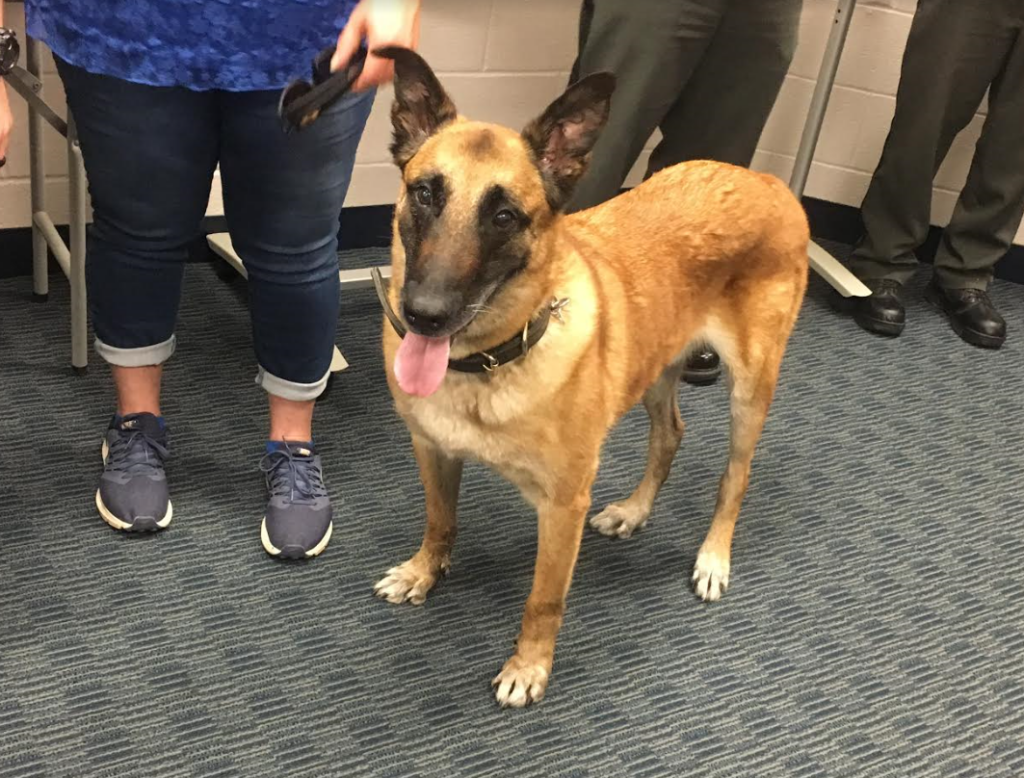 The Guernsey County Sheriff's Office Deputized former Military K-9 Ttebow Friday afternoon.
Ttebow, the nine-year-old Belgian Malinois was assigned to Sergeant Jorden Williams. The pair served two tours in the Middle East detecting explosives and also patrolling. Sergeant William's dad is Lieutenant Sam Williams of the Guernsey County Sheriff's office. Sergeant Jorden Williams sadly passed away unexpectedly at the beginning of this year at Fort Wainwright in Alaska. Lieutenant Sam Williams, worked with the U.S Army, and also Guernsey County Sheriff, Jeffrey Paden to get Ttebow from Alaska to Ohio to become a Deputy K-9 for Guernsey.
Lieutenant Sam Williams said "It's just we're very honored we were able to be awarded Ttebow. Once i got the call from the military, saying that Ttebow was going to be able to come home with the family, it was just a giant hole the family has in our heart Ttebow in some way, was able to fill that a little bit. He's just a part of Jorden back home with us. So it was."
Family members that were at the ceremony this afternoon said Ttebow has a very similar personality to Jorden's. Lieutenant Williams traveled all the way to Alaska to pick up Ttebow. He stayed there for four days where he met with military K-9 trainers who taught him verbal and motioned signals. Lieutenant Williams said it is an honor to have him as a K-9 unit for the Sheriff's Office.
"I know that my son Jorden, what it meant to him to be able to come back when he retired from the military, to be a part of the Sheriff's office and for Ttebow to fill that void. It's a great honor and i can't thank Sheriff Paden enough for making this a reality, for the honor and respect that he has shown, to not only Jorden, but Jorden's family and allow Ttebow to be one of the K-9's here at the Sheriff's Office," added Williamson.
The Ceremony was at the Sheriff's office Friday, where Ttebow was honored, and sworn into the Sheriff's Office.