Ribbon is Cut on Completed Renovations of Boy Scouts Headquarters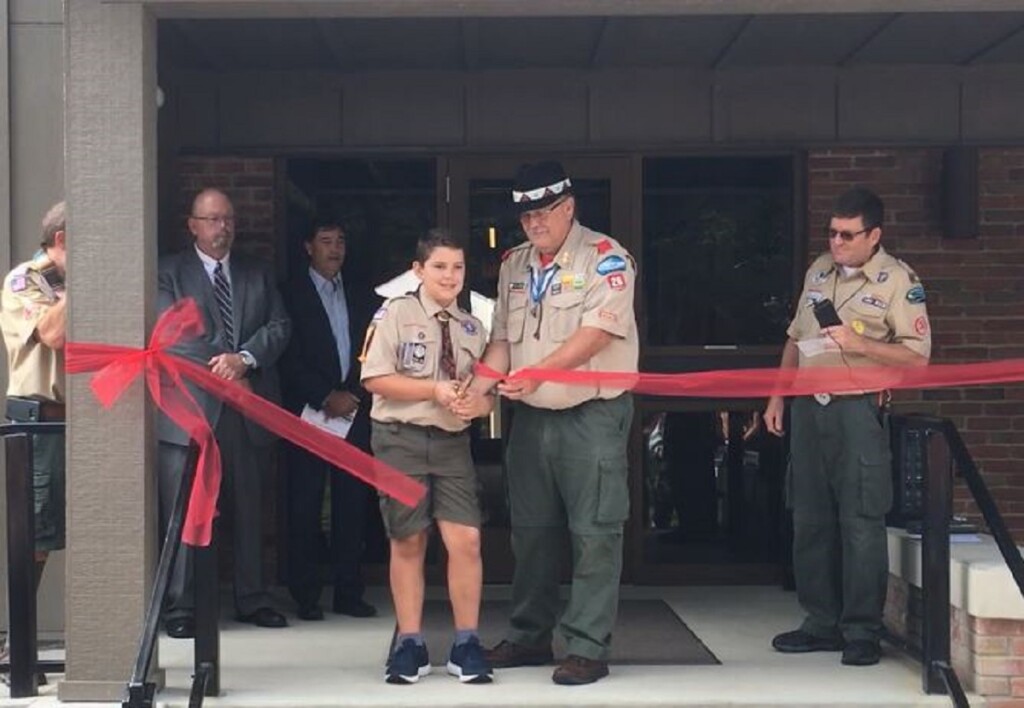 ZANESVILLE, Ohio — The Muskingum Valley Council of the Boy Scouts of America has opened its newly-renovated headquarters in the McIntire district of Zanesville.
"The building has gotten bigger. We've added a conference room, we've added handicap accessibility, handicap ramps, the restrooms are large enough now they can be accessible. We've doubled the size of our scout store where parents and leaders come to get all the scouting materials and resources they need. We also built the program utility building out back to store the activity equipment, program equipment and supplies," says Ed Mulholland, Executive Director of the BSA Muskingum Valley Council.
During the ribbon cutting Saturday morning, Mulholland extended appreciation to those who kicked in money to help renovate the building. "Thanking our donors, we have some incredible people that have made this possible. We've been raising money for the last six or seven years, really. This is a $900,000 renovation," he said. "We're really excited about how it came out. Paul Construction has done an awesome job. The building looks great."
U.S. Representative Troy Balderson, a Zanesville Republican, attended Saturday morning's event.
"It is fantastic," said Balderson. "I was here from the very beginning in this community, growing up with Scouts, I started out in Indian Guides and then did Cub Scouts, so the tradition is with me. It's a great honor for me to be here and participate. I wasn't here for the initial ribbon cutting, but to be here for the next ribbon cutting is a great honor and that's why I'm here today."
"This is great because both of my boys grew up in Scouting; one became an Eagle Scout and one was very close to becoming an Eagle Scout. I was here under the old building and this new building is so much nicer," said Zanesville Mayor Jeff Tilton.
The Resource Center sits on three-and-a-half acres near Maple & McIntire Avenues.