Richard A. Bunting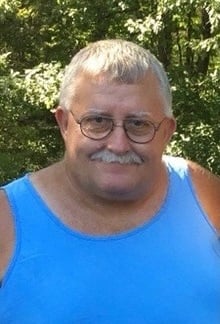 Richard A. Bunting, AKA "Frizz" "Biggin" "Mole" "Dickie", 67 of Reinersville, passed away unexpectedly (by his Doctor and Family) on Tuesday, May 17, 2022 from complications after having open heart surgery on Monday May 16, 2022 at Riverside Methodist Hospital in Columbus.
Frizz was born in Barnesville on February 13, 1955.  He is preceded in death by his Father James, and his Mother Betty.
He was employed at ACNR Century Mine Beallsville and he also co-owns with his father in-law Food Concessions traveling to many fairs, festivals and flea markets including Muskingum Valley (Reinersville) Trade Days which he also co-owns with his father in-law. He loved cooking and watching cooking shows to get new ideas for the food concessions. He loved his family and friends and his ornery, caring, giving heart will be missed terribly. He was a hero in his family's eyes and is loved dearly, and will continue to be loved by his family and everyone who knew him.
Frizz is survived by his Loving Wife of 24 years, Tina, whom he married July 1, 1997; his son, Jacob "Jake" (Amy) Ratliffe, his daughters, Tasha (Brandon) Leasure, Jessica (Matt) Warpool and Stacey (Rome) Lori; his 10 grandchildren, Wyatt & Lilly Ratliffe, Jazmine, Brylie, Kallina (Kalli) & Elias (Eli) Leasure, Bryer & Payzlie Warpool and Bede & Gwyn Lori; his father-in-law and best friend William "Bill" Stine; his mother-in-law, Shirley Stine and many other family members and too many friends to list.
In keeping with his wish a private family service will be held.  A celebration of his life will take place at a later date. The Farus Funeral Home of Duncan Falls is caring for the Bunting family.
Rest In Peace, We will love you forever and always.