Richard McConnell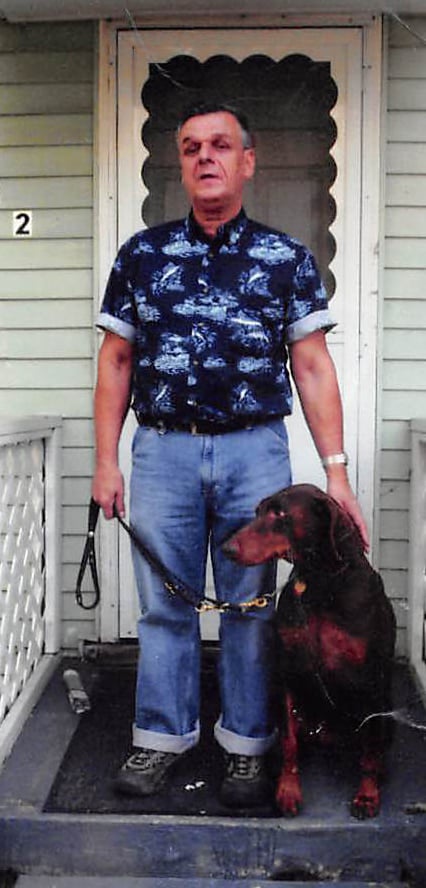 Richard E. McConnell, 77, of Zanesville, died at 1:59 A.M. on Thursday, June 1, 2023, at Genesis Hospital, Zanesville. He was born October 14, 1945, in Roseville, son of the late Virgil and Thelma (Cooper) McConnell. Richard worked for Goodwill Industries, was a member of the Church of God, Richard enjoyed bowling, attended Blind Camp, and was a member of the National Federation of the Blind.
He is survived by his wife Glenna J. (McCuen) McConnell, whom he married, December 7, 1974; a son Rick (Sherry) McConnell; five grandchildren; two brothers, Jack and Mike McConnell; and several nieces and nephews.
In addition to his parents he is preceded in death by two sisters, Peggy Houser and Joy McConnell; and two brothers, Ricky and Robert McConnell.
Friends and family may call from 12:00 Noon until time of Funeral Services at 1:00 P.M. Tuesday, June 6, 2023, at the BOLIN-DIERKES FUNERAL HOME, 1271 BLUE AVENUE, ZANESVILLE with Pastor Leonard Hill Jr. officiating. He will be laid to rest at Woodlawn Cemetery, Zanesville.
To send a note of condolence, or to order flowers or comfort food: visit www.bolin-dierkesfuneralhome.com, follow us on Facebook, or call our professional staff at (740)452-4551.