Ridge Avenue Water Work Begins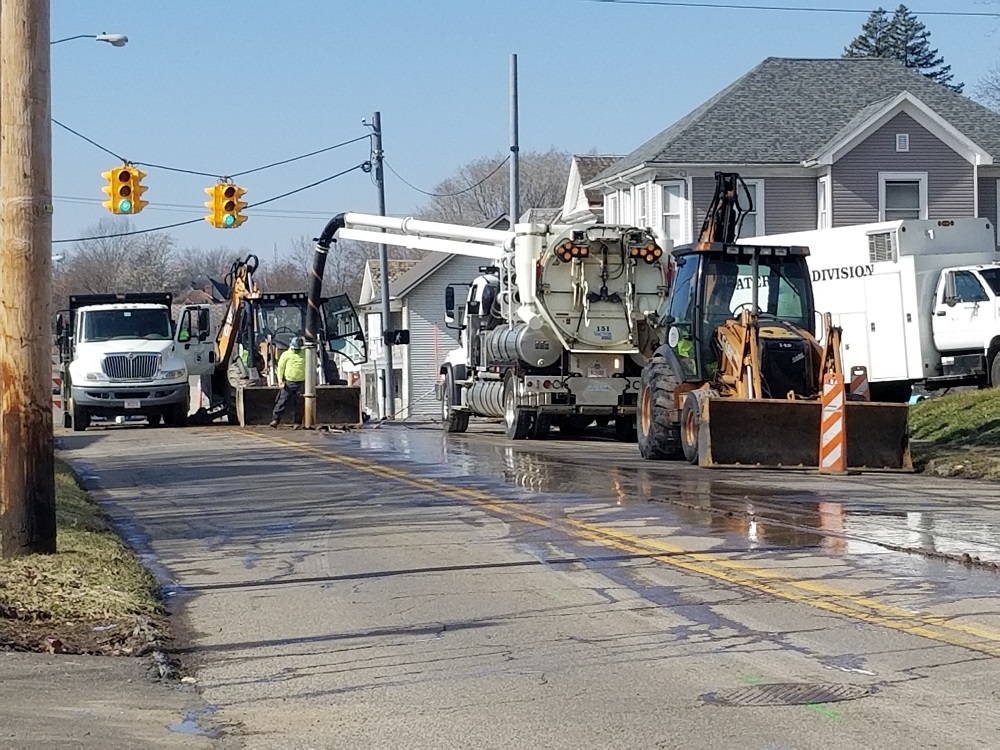 Work began Monday to make improvements to Ridge Avenue in Zanesville.
The City of Zanesville Water Divisions is replacing an 8-inch cast iron pipe with an 8-inch PVC pipe, using local crews and $115,000 of materials. The hope is the new line will provide clean and safe drinking water, while eliminating the potential for water breaks.
"We're actually going to improve the flow because the older lines tend to have a lot of clogging in them. So, we think perhaps the width of that line is roughly five to six inches. So, when you go to an 8 inch line you're actually going to be doubling your through put and increasing the pressure," said Mayor Don Mason City of Zanesville.
The project is just one of several to improve the appeal of the area. In May, they'll put out to bid resurfacing of Ridge Avenue from Cornell to West Main, using $695,000 from the state. They've already begun working on the curbing.
"Our goal is to really help refresh this area. I think most the public knows that we've improved the parks at Cuddy-Dixon off of Hedgewood and Chaps Run and we have more park and permits planned for Chaps Run. Our goal is to refresh this area, to improve opportunities for people quality of life. We're investing and hoping other people will invest in properties," said Mayor Mason.
While the water line repair is taking place Ridge Avenue will be closed daily from 8am until 3:30pm. The project is expected to take 60 days. Detour signs are posted and local traffic will be maintained.