Rise Roach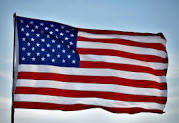 Rise Jean Roach, 74, of Zanesville passed away on Tuesday May 23, 2023 at Genesis Hospital.
She was born in Zanesville on October 22, 1948 to the late John and Virginia Jean Spinks Roach. She attended The Ohio State University School of Music and attended Ohio University Zanesville where she earned her degree in education. She taught elementary school at Saint Nicholas and was an Adaptive Equipment Specialist for the State of Ohio. She attended Coburn United Methodist Church and Central Presbyterian Church both in Zanesville. Rise enjoyed singing and was a member of the Ohio Federation of Republican Women, American Cancer Society and was quite active in many Republican Committees.
She is survived by her best friend Anna Caldwell and her three children: Jana (Dave) Denlis, Dirk (Lisa) Pauley and Joshua (Margie) Pauley.
In addition to her parents she was preceded in death by an aunt Mildred Roach Butler.
Calling hours will be from 5-8pm on Tuesday May 30 at THE SNOUFFER FUNERAL HOME 1150 WEST MILITARY ROAD ZANESVILLE. Funeral service will be held at 11am on Wednesday in the Snouffer Chapel with Pastor Mark Ballmer officiating. Burial will follow in Zanesville Memorial Park Cemetery.
To send a note of condolence to the family visit www.snoufferfuneralhome.com, find us on facebook, or call our Locally Owned caring staff at 740-450-8000.