Robert "Bob" Karas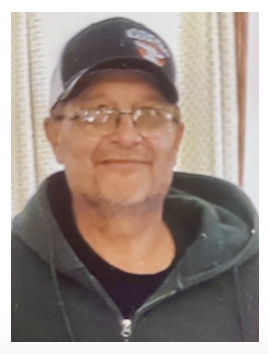 Robert "Bob" A. Karas, 58, of Byesville, passed away Saturday (July 29, 2023) at his home.
Bob was born June 30, 1965 in Cambridge, son of the late Elmer Karas and Dorothy (Lucas) Karas.
Bob was a 1984 graduate of Meadowbrook High School and Mid-East Vocational School Welding Program. He was a member of Christ Our Light Parish (St. Benedict Catholic Church) in Cambridge.
Bob was down to earth with no pretense about him. He was a working man and would help anyone in need – he was generous, almost to a fault. Bob was a one-of-a-kind character. He loved nature and the outdoors; did blacksmithing on the side; and enjoyed gardening and canning – always giving a lot away for others to enjoy.
In addition to his parents, he is preceded in death by two brothers, Ed and Jim Karas; a sister, Dorothy Kertel; and a brother-in-law, Jim Trace.
Bob is survived by a brother, Michael Karas of Cambridge; three sisters, Mary (Jim) Sivard of Byesville, Carol (Joe) Palumbo of Tallmadge, and Janice Trace of Byesville; a brother-in-law, John Kertel; a sister-in-law, Jan Karas; two aunts, Betty Lucas and Mary Karas; several nieces, nephews, and cousins; his good friends, Brent Garner, Chuck Marlatt, and Matt Delik; and his loving dog, Maggie.
Visitation will be held Tuesday (August 1, 2023) from 10 a.m. to 12 p.m. at Christ Our Light Parish (St. Benedict Catholic Church), Cambridge. Mass of Christian burial will immediately follow at the church beginning at 12 p.m. with Father Nicholas Ginnetti officiating.
Burial will be at Mt. Calvary Cemetery, Byesville.
The family would like to give a special thanks to Hospice of Guernsey, the staff at Genesis Cancer Center, and to Bob's neighbor, Greg Stoney – who was there in his greatest hour of need.
As an expression of sympathy, the family suggests that memorial donations be made in Bob's honor to one of the following organizations: 1) St. Benedict School, 220 N 7th Street, Cambridge OH 43725; or 2) Hospice of Guernsey Inc., PO Box 1165, Cambridge OH 43725.
Personal condolences may be extended to the family by visiting www.black-eppersonfuneralhomes.com