Sara Kathryn Saunders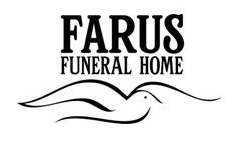 Sara Kathryn Saunders of Zanesville and Duncan Falls passed away quietly on June 6, 2023 at the age of 95. She was born in Zanesville, the daughter of Karl Forest Carter and Anna Mae Hock Carter. She graduated from Philo High School and Muskingum College with a degree in business administration. She married Clayton Jones Saunders in 1949. She was the bookkeeper and administrator for Wayne Manufacturing for many years. Kate loved gardening and flowers and hosted the local garden club on numerous occasions. She was an avid downhill skier, tennis player and ballroom dancer.
She was preceded in death by her parents, her husband, her sister Jennie Lou Carter Shipsey, brother Robert Carter, brother Norman Taylor (Nick) Carter and son Jonathan Kris Saunders. She is survived by her son Clayton Tom Saunders (Rhonda) of Saint Simon's Island , Ga., and son Dr. Karl C. Saunders (Barbara) of Zanesville. Grandchildren include Kathryn (Katie) Saunders (Goldsmith, Jeremy) of South Salem, NY; John Saunders (Evonne) of Zanesville; Jennifer and Ryan Saunders of Saint Simon's Island; great grandson William Carter Saunders and great granddaughter Jane Ann Saunders of Zanesville.
The family would like to thank the Primrose Retirement Community of Zanesville and Hospice of Central Ohio for their outstanding professional care and kindness.
No calling hours will be observed. Private funeral arrangements are being arranged by Farus Funeral Home.