Scotties Eliminate Muskies, To Play In District Finals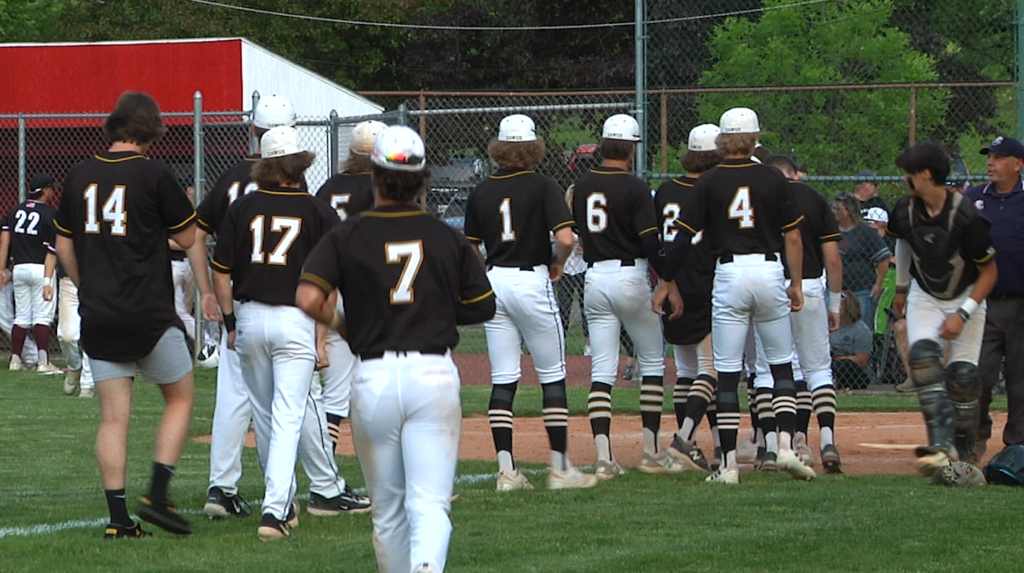 COSHOCTON, OH- The Tri-Valley Scotties defeated the John Glenn Muskies 5-0 on Monday night in the district semifinals. Tri-Valley got a dazzling pitching performance out of Landon Harney. He hurled six scoreless innings and allowed only two hits picking up the win. Brady Kaufman pitched the final frame and struck out two batters.
How it happened: The Scotties opened the scoring in the bottom of the third inning. Hansel Holmes drove in Ashton Sensibaugh on a two-out double. Kaufman then followed it up by punching a soft single into shallow centerfield scoring Holmes. Tri-Valley scored two more runs in the bottom of the fifth that started with a pinch hit single by Derrick Stotts. The Scotties fourth run came on a fielders choice groundout to second that scored Kaufman. Tri-Valley tacked on one more run in the sixth cruising to victory.
After the win, Scotties head coach Mark Hadley knows that combo led by his ace can be a problem for opponents. "It was Landon Harney followed by Brady Kaufman and that's what it's been for the last 3 years with Landon. He is our guy and that's why I wanted him on the mound tonight. I was fully confident we could get it with him on the mound. We're going to continue to stay aggressive, run the bases hard and see where we end up. " Hadley stated.
With the Tri-Valley win that means it's the last time Colt Emerson played a high school baseball game. The Auburn commit and projected early round pick reflected on his time at John Glenn and his plans the next few weeks. "Keep having fun, that's all I try to do, and that got a lot of wins this season and just keep having fun. That's all I was trying to do this season. Right now is spend time with my family and friends since we lost this last game. Move on you know that's all you can really do. Move on with your head high and that's really all you can do." Emerson said.
Tri-Valley will take on New Philadelphia in the district finals on Wednesday May 24 at Lake Park in Coshocton.