Sharing the World Through Art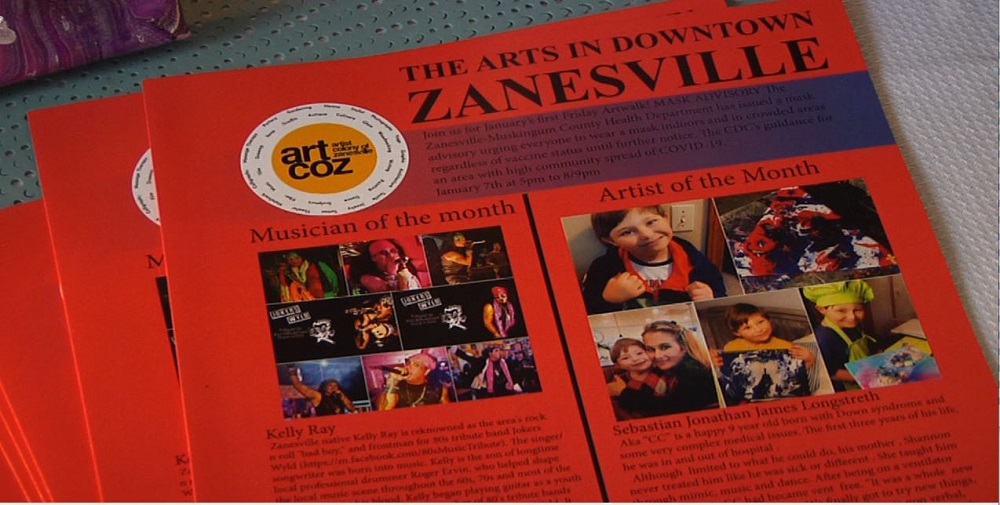 We're going to introduce you to two very different types of artists. One that uses his words and music to create masterpieces. The other while using no words has found a connection to the world around him.
This month's Art COZ artist of the month is Sebastian Longstreth. The 9-year-old is non-verbal and has Down Syndrome. He found art while watching a video on YouTube of painting while in Covid lockdown. His work now is experienced by thousands on social media and he's sold at least 40 pieces. Art has given him a way to express himself and let others see his view of the world through his art.
"He throws these colors together and I'm like that's never going to work and somehow more amazing then I thought and I'm super proud of him," said Sebastian's mom Shannon Longstreth. "I love how he expresses himself and it is very hard being non-verbal and understanding what you want or what you need, but through his art he's learning so many things."
The musician of the month Kelly Ray sees the connection between art and music as telling a story. It can take people back to another time and provides an escape.
"It's a transformation of yourself. They used to say art's in the eye of the beholder. Well yeah you're right that could be art to me somebody else might not like it, not everybody is going to like our stuff but if you're 100 percent real and true to yourself, true to work people are going to see that and connect somehow. There's got to be a connection," said Ray.
You can view Sebastian's work at Kristen Brown's Studio at 605 Market Street this Friday from 5-8pm.