Shaun Spencer Named New Lady Devils Head Coach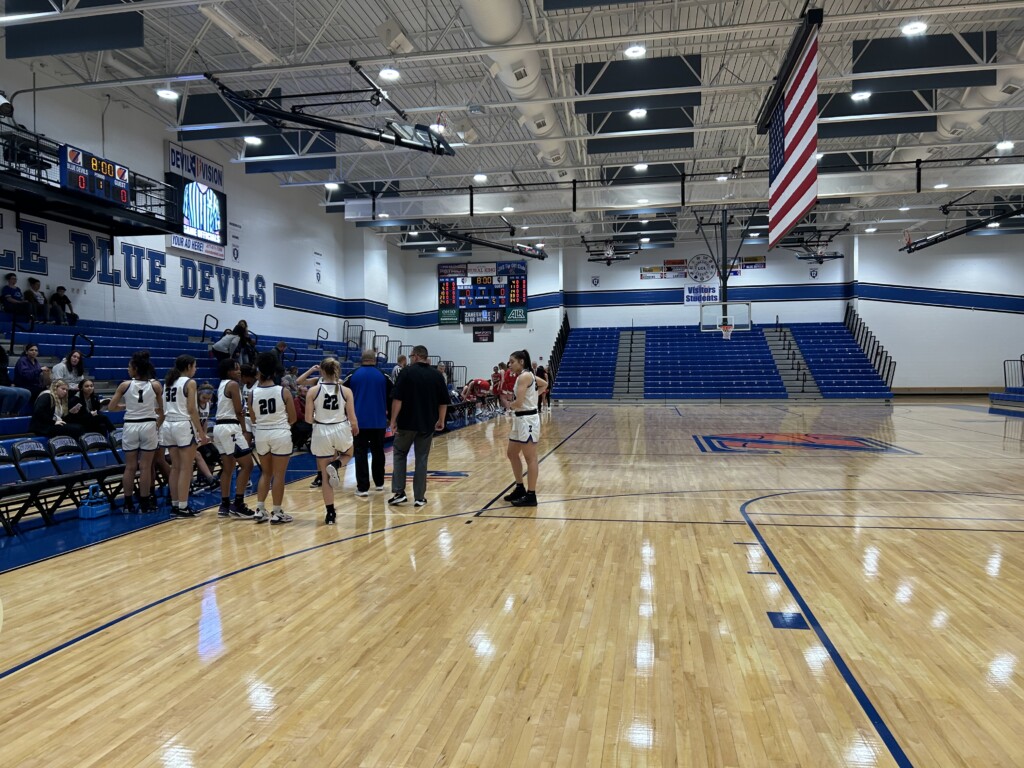 ZANESVILLE, OH- Earlier this winter, longtime Zanesville Blue Devils head coach Jeff Moore resigned from the helm. Last night the school announced that Shaun Spencer will be taking over as the next Lady Devils head coach.
Spencer comes to Zanesville High School after spending the last three seasons as an assistant at John Glenn. During his time in New Concord, he led the Lady Muskies to its first district title. Jeff Moore was the all-time winningest coach in Zanesville program history. In a statement on Twitter the school said, "We welcome Shaun to our staff and look forward to watching his work with the Lady Devils." Last season Zanesville went 10-14. Athletic Director Scott Aronhalt shared what it's like replacing Coach Moore.
"You know replacing Coach Moore who was our all-time winningest coach in girls basketball here is difficult. We do have returning players but what we thought really separated Shaun apart from many of the other candidates was his knowledge of working with the youth programs. There's always room for growth of somebody else maybe incorporating some energy or a new idea that could help the program be more successful. I guess I don't know if disappointed is the right word we were to lose Coach Moore, but we're excited about Shaun because we think he can A continue with some of the things that Coach Moore established and then maybe bring in some fresh ideas that could help the program grow in the future." Aronhalt stated.
Spencer is looking to get the Lady Devils to its first season over .500 since 2016-17.