Sheridan Wins District Title Behind Hall's 6 RBI's, Complete Game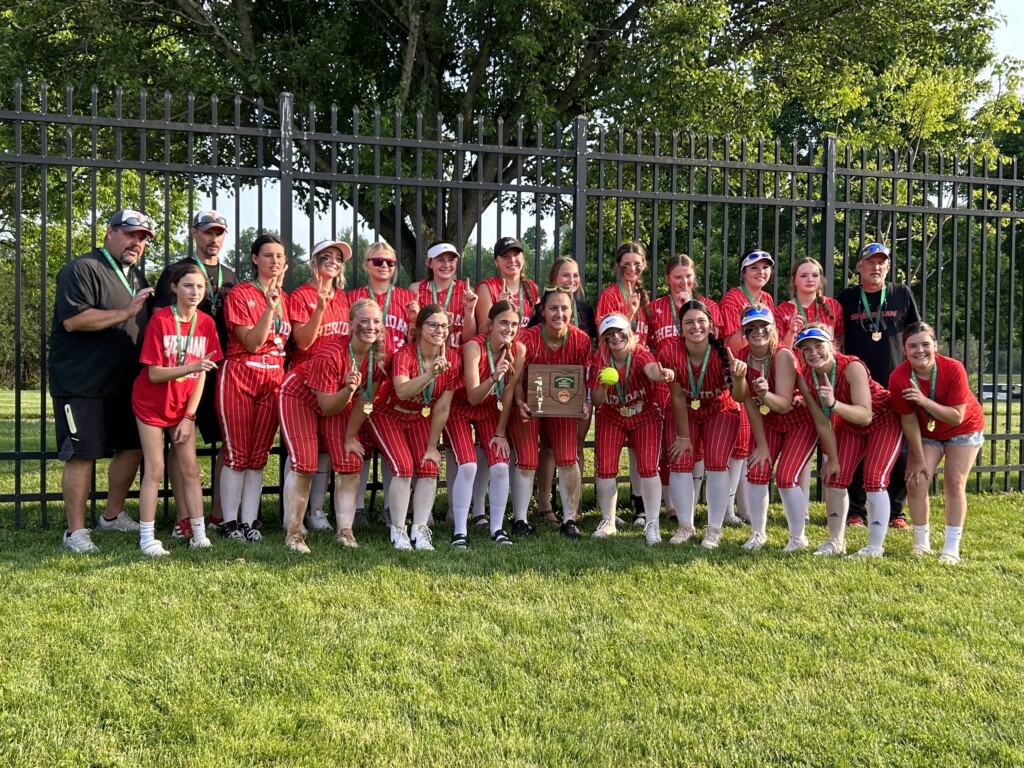 ATHENS, OH- The Sheridan Lady Generals had a rematch with Athens in the district finals on Thursday. The two teams met at Ohio University with the winner taking on Steubenville next Wednesday.
The Sheridan bats exploded in the top of the first inning. Cora Hall drove in Addison Grosse and Avery Mueller on a double to right field. Two batters later, Hayley Cliffton drove in Hall making it a 3-0 lead.
The lead only grew from there. The Lady Generals tacked on seven more runs and went onto win the district title 10-1. Cora Hall went 3 for 4 at the plate and drove in six runs, however her work in the circle didn't go unnoticed.
"After throwing nine innings Monday, she bulldogged another district title for us. So hats off to her for what she can do for us." Head Coach Mark Paxton said.
Hall knew how to work the Athens hitters tossing a complete game. "I just wanted to make sure there was as little contact as possible. I wasn't going for strikeouts, I mean I trust my defense so I was really just okay with attacking." Hall stated.
Sheridan will play Steubenville on Wednesday May 24th, at 2 p.m. at Philo.