Shirer Brothers Owners Retire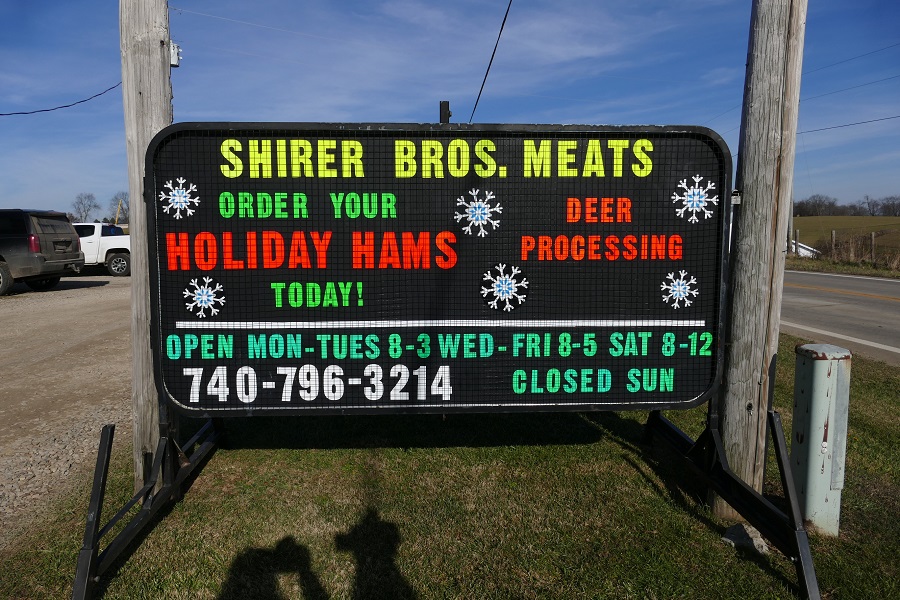 ADAMSVILLE, OH – Ron and Jon Shirer, co-owners of Shirer Brothers Meats, officially retired today.
The family business was started by Ron's father back in 1951, he took over the business in 1974 when his father and uncle retired. Jon joined his father in the business in 1988. Jon shares what the family business has meant to him over the years.
"I am so fortunate to have had this business and my grandfather started it in 1951. And able to work side by side with my dad almost every day. It's a little bittersweet, I'll admit walking out of here today but you know Seth is going to do a great job I'm sure and it'll be fine," Jon Shirer said.
Shirer Brothers Meats will remain a family business as Ron and Jon introduce their cousin Seth Scheffler who will be taking over starting on Monday.
"Seth has worked with me for probably about 8 years and so he knows all the ins and outs of the business. And I am sure, I am confident that he will continue on with the same good service that we've tried to provide the local community over the years. We'll still be going to the farmers markets, we have a retail case here that people are able to come out and shop. Me personally I'd really appreciate the local community continuing to support him," Jon Shirer said.
Jon expressed his appreciation for the local communities support over the last 60 plus years and hopes the community will continue to support Scheffler as he begins his journey as owner.