Silverback Safety and Training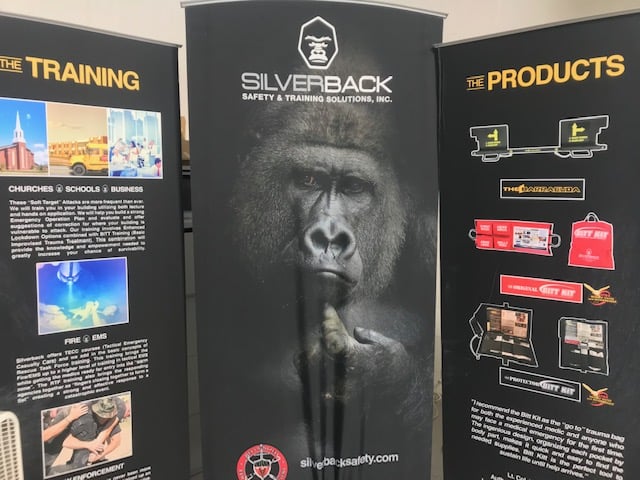 ZANESVILLE, Ohio – The Zanesville Fire Department is hosting an active shooter survival course for local first responders.
Silverback Safety and Training Solutions is focusing the training on Tactical Emergency Casualty Care. Owner of Silverback Troy Lowe said it is to help first responders work together during an attack and provide care to survivors.
"Basic wound management in a time of stress so basically treating a preventable cause of death in a bad environment so you would stop the bleeding, addressing the breathing problems and airway use as well," Lowe said.
There are three phases of the training, so each day will be a different experience for those that attend. Today was focused more on the lecture part of the education process.
"Today we've got the honor of Fort Hood people are coming in," Lowe said. "Talking about how to establish a threat assessment team in your area as well as some of their experiences dealing with the victims at Fort Hood massacre, which they survived."
During training tomorrow, those that are attending will get to act out real-life scenarios. Training began Friday, March 1st and goes on until Sunday, March 3rd.