SlapperNation softball camp at the Fieldhouse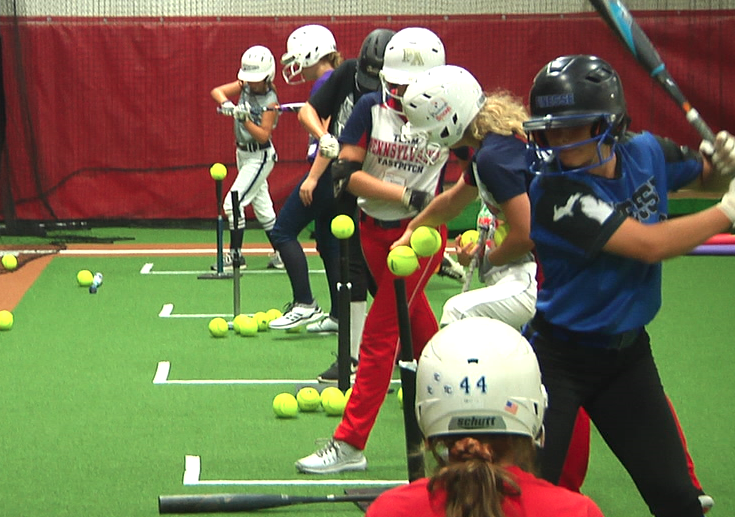 ZANESVILLE, Ohio – Future softball stars were at the Fieldhouse this afternoon, learning the technique of slap hitting in softball.
Slap hitting is a hitting style for typically faster players who make good contact with the ball. SlapperNation Owner, India Chiles coaches the clinics and she has no shortage of experience. Chiles played in the Softball World Series three out of her four years at University of Tennessee and played professionally.
"Well, the game is getting more serious and they just want help really. A lot of these girls want to play in high school, the aspire to play in college even to take their softball days further and I just want to help them get there. I had a really phenomenal time playing softball, a really good career and my job is to pass it forward and to pay it forward," Chiles said.
The girls in the camp traveled from all over the region including Pennsylvania, Kentucky, West Virginia, Iowa, Michigan and of course Ohio. Chiles said it is awesome to see so many young kids getting into the game.
"Well a lot of them have been transitioned over from their coaches and i'm really here just to take their skill set and their knowledge base farther. There is a huge shortage of slap hitting coaches but the demand is just getting heavier and heavier because when these kids and coaches turn on the TV they are seeing and more speed players and they just want to catch on and learn how to do it," Chiles added.
The camp was a one day camp with about forty athletes in attendance. Chiles says she loves seeing kids passionate about the game she is still so passionate about as well.