Slip-N-Sliding Seniors Share their Story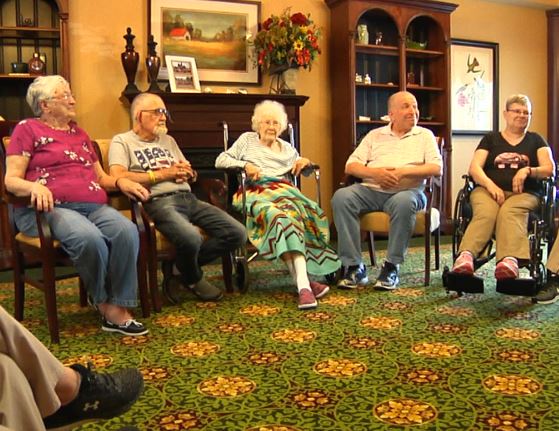 ZANESVILLE, Ohio – There may not be a cuter sight than this 94-year-old woman on a slip-n-slide at the Oaks at NorthPointe.
Management, nurses, and directors say they always want to keep an enjoyable, active, and fun environment for the residents. They had their annual senior health and wellness day at the facility, and the residents chose this year something outdoors and something fun. The employees at the Oaks at NorthPointe decided on a slip-n-slide and more enjoyable outdoor activities.
"Therapy Program Director, Bobi Bonar said, "We asked our residents what kids of fun things they want to do every year we try and come up with something different. This year they wanted to do something outside, something fun. So, we just kind of hashed around some ideas. Took some ideas that Millie had from when they went sled riding and said well we can make sled riding a summer thing what would it be? It would be slip-n-slide so that's kind of how the idea came up."
All the residents say that they had the time of their lives, and it really brought the child side back out of them. They all say they hope they get the opportunity to do it again really soon.
A Resident at the Oaks said "It was a lot of fun. We enjoyed it really much and It made you feel like a kid again." Another resident added "Because I want to slide and go down the hill. That was just half the hill. The other half is way up
While making sure it was fun as possible for the residents, the Oaks at NorthPointe also ensured their residents safety.