Smoke Detector Installations Greenlawn Estates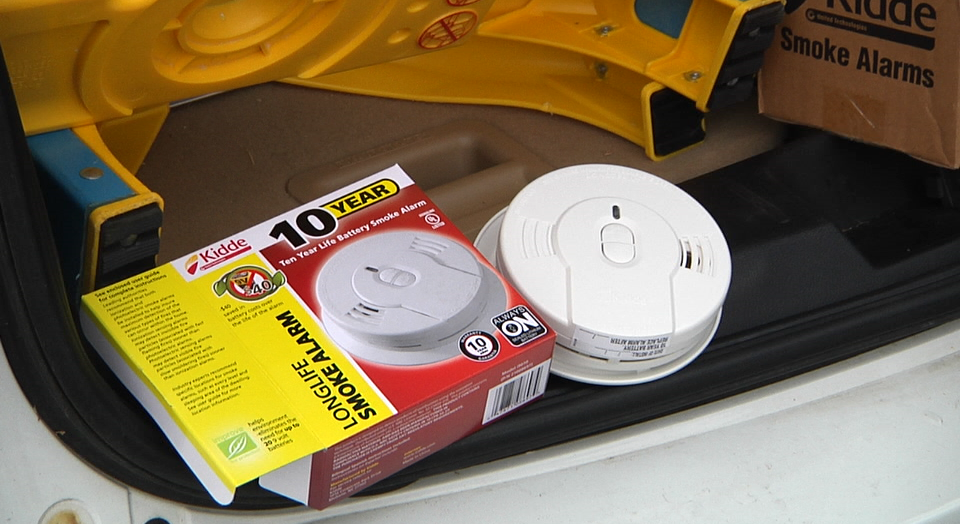 ZANESVILLE, Ohio – The Fire Department was spotted at Greenlawn Estates this morning for a good cause.
Washington Township Fire Department teamed up with the Red Cross to install free smoke detectors at the Estates. The office manager of the estates provided the department with a list of those who needed the detectors, around 18 residents.  The Red Cross is providing all the smoke detectors with a ten year battery included. Eight people from the department and six people from the Red Cross came out to help install around 9 a.m. Fire Chief, Gene Hanning, says they are happy to team up with the Red Cross.
"I'm glad to team up with the Red Cross, and they're a vital link in providing the detectors and part of the information even though we had stuff from the State Fire Marshall's Office that we are also giving out. But we hope that down the line we'll save a life,"  Hanning said.
Hanning made it a point that smoke detectors are essential in saving lives when it comes to fires.
"I'd much rather find a small, little fire or something smoking or a trash on fire than house that's really cooking. If we have a fatal fire that's never a good day," he included.
The Washington Township Fire Department thanks the Greenlawn Estates for working with them and the Red Cross, and appreciates the employees working for the department to help the community.