Smooches for Pooches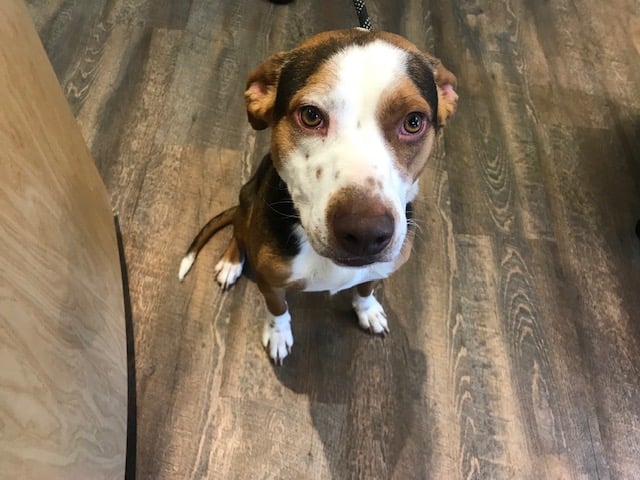 ZANESVILLE, Ohio – Every year Merle Norman likes to show their support in the community by hosting a different event.
This year they are hosting Smooches for Pooches and partnered up with the Muskingum County Dog Warden and Adoption Center to help out dogs like VJ. During the month of March, ladies can schedule a makeover at Merle Norman and bring in a $1 minimum donation.
Owner of Merle Norman Studio in Zanesville Sharon Shaner said, "Springs a great time because we all want a new look but bring a $1 with you or more but we're going to match a $1 for every makeup we do in March. Our goal is to reach $100 or more because that is what it would take to pay the adoption fees so that it would make it more affordable for someone to take an unwanted pet into their new loving home."
Shaner said dogs touch a lot of hearts and that they are all dog lovers at the studio as well as most of their customers. Graphic Art and Design students at the Mid-East Buffalo Campus designed a wrapper for Hershey's candy bars that will be given for free when donating to Smooches for Pooches.
Krystal Knight a student at Mid-East Buffalo Campus said, "It's very rewarding, you get to go and help a lot of people out. Most of what you see, you see it as a picture on a wall or you see it on this billboard and you think you could never do anything like that and suddenly you've just been awarded one of like the biggest accomplishments that you've ever had."
If you would like to schedule makeover and help donate money to the Muskingum County Dog Warden and Adoption Center, you can give Merle Norman a call at (740) 453-2358. They also have a Facebook that has information on it as well. If you are interested in VJ he is currently at the adoption center his adoption fee is $105.