South Zanesville F.D. hosts annual chicken BBQ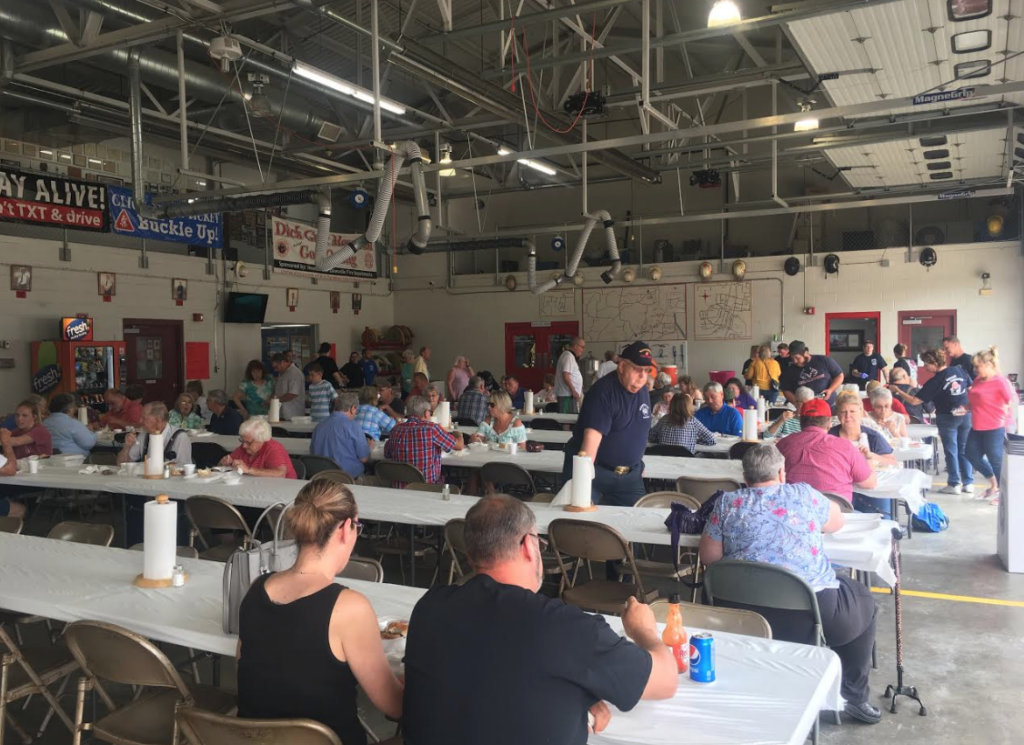 SOUTH ZANESVILLE, Ohio – The community came out in bunches for the South Zanesville Fire Department chicken barbecue Sunday.
South Zanesville Fire Department Chief, Russell Taylor said the event started a little before 11:00 AM, and by 11:20 AM they had already sold 400 lunches. This is South Zanesville Fire's 58th year putting on the chicken BBQ.
"Which is every first Sunday of every June. This makes the 58th year we've done it and we've had a super crowd already this morning at 10:30," Chief Taylor said.
They had 13 hundred dinners to serve today which, consisted of a half chicken, apple sauce, coleslaw, and a slice of bread. Working the event was the firefighters, some retired firefighters members of the community and the Zanesville High School Boosters was cooking.
"The community support is really strong. Every year they come out, they like to meet their new firemen and old firemen. Old firemen come in to meet the new firemen. It's just a big community get together that everybody enjoys every year," Chief Taylor added.
Chief Taylor said they greatly appreciate the community coming out to support them, and if you need them, they will be there for you.