South Zanesville Fire Department Teams Up With Amrou Grotto for Chicken Dinner BBQ Fundraiser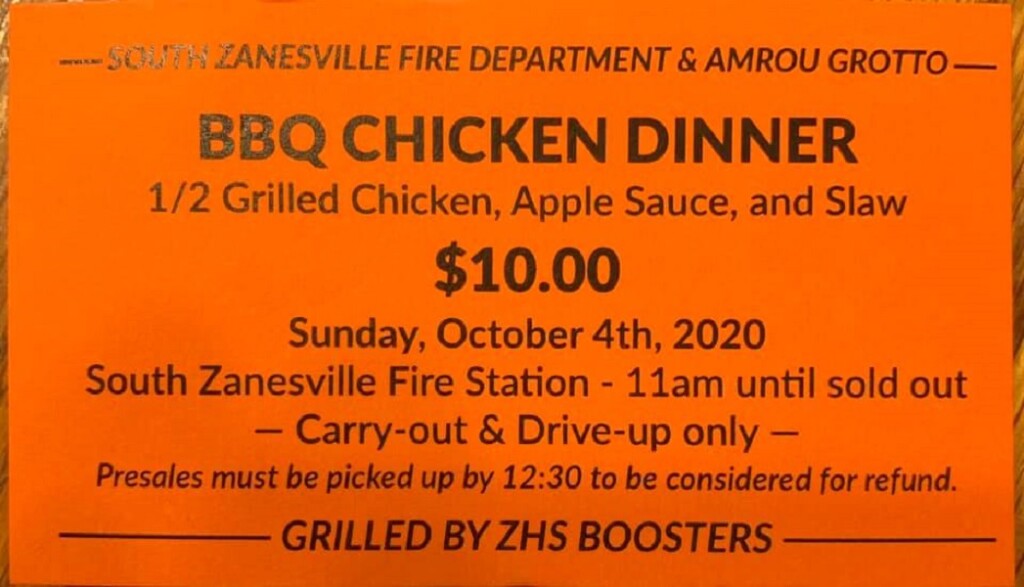 ZANESVILLE, OH – The South Zanesville Fire Department and The Amrou Grotto are teaming up to host a chicken barbecue fundraiser.
The barbecue will take place this Sunday October 4th starting at 11 am. The service will be drive through only. You can pickup your meals at the South Zanesville Fire Department.
"We'll be cooking all the chicken out here next to the old Dutro Car Lot. The meals consist of a half chicken, homemade coleslaw that we're going to make Friday night and get it prepared so it will be able to ferment and get ready to eat. Also apple sauce and a roll," South Zanesville Fire Chief Russell Taylor Said.
COVID-19 has caused the Amrou Grotto to cancel many of their fundraisers. They reached out to the South Zanesville Fire Department for help in organizing this kind of event to help both organizations.
"It'll be a great help to us. Like he said we did lose a lot of our fundraisers and nearly closed down the Grotto for everything that we do. So therefore it's going to help us greatly. We are very pleased and happy that we are able to work with South Zanesville. Because we are near South Zanesville and we have lots of members that belong down here. So we really appreciate everything that we're doing with them," Amrou Grotto Officer Steve Kelso said.
The fire department will be cooking 1,500 chickens for the fundraiser. Tickets for chicken dinner meals are available for purchase of $10 at the South Zanesville Fire Department or you can show up the day of the event to purchase a meal.