South Zanesville Receives Infrastructure Grant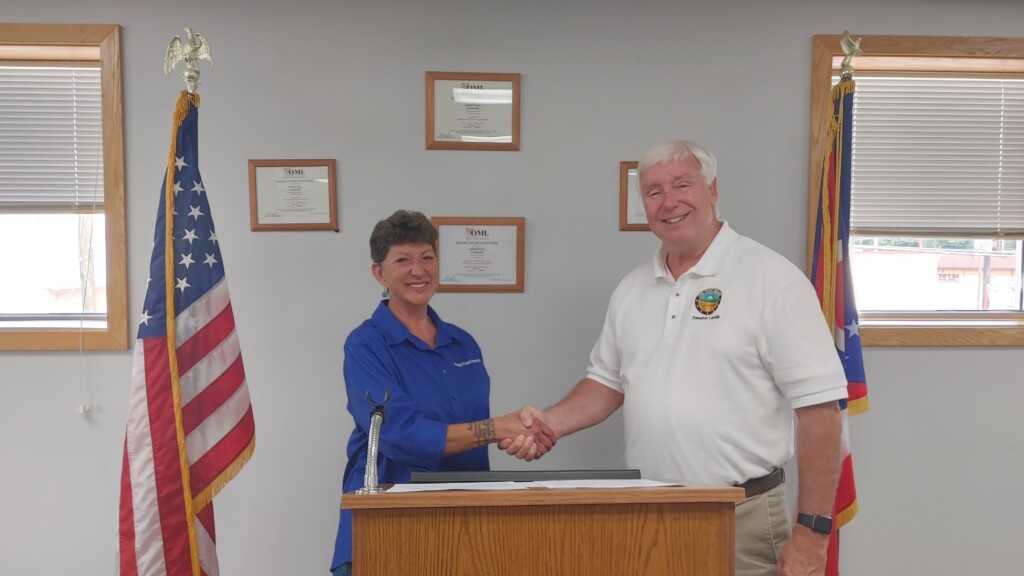 SOUTH ZANESVILLE, Ohio – The Governor's Office recently announced that the state will award $114 Million in grants to support 70 critical water infrastructure projects across 58 counties. 
The Village of South Zanesville will be getting over $164,000 and State Senator Al Landis was in town to share the good news.
"The funding comes from the Governor DeWine's Ohio Builds: Broadband, Utilities and Infrastructure for Local Development Success. That's a water infrastructure grant program administered through the Ohio Department of Development. And I'm just very pleased that Muskingum County and the Village of South Zanesville was selected," Landis said.
South Zanesville Mayor Barbara Lloyd said the village had applied for the much needed grant in 2021 and recently reached out to Landis to help push it through.
"So we will use this for our water infrastructure. We need new fire hydrants desperately. So this will go to that, it will also help install generators at our water plants and also some replacement valves for different areas, where we can shut it off and the village isn't out of water in certain areas. So it's a huge plus for us," Lloyd said. 
Landis was excited that he was able to support the village in the state house and play an instrumental role in the village receiving the award. The water system upgrades are projected to benefit 2,759 residents.