Spectrum Expanding Broadband Services to Rural Homes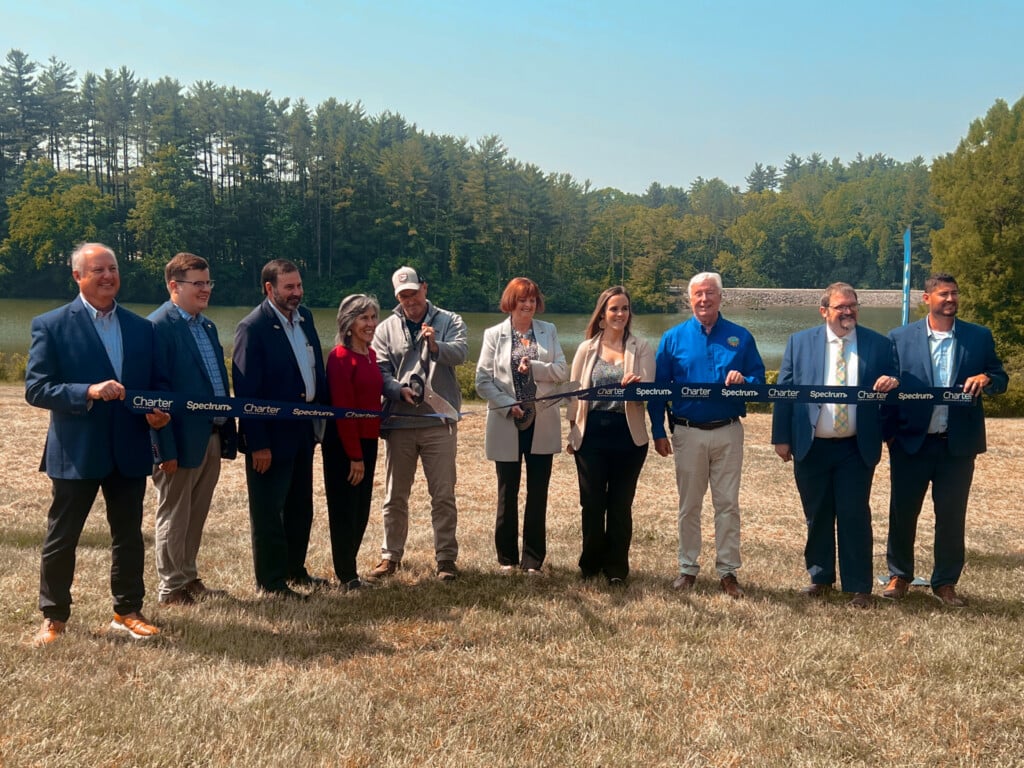 ZANESVILLE, OH – Spectrum announced they will be launching Spectrum Internet, Mobile, Voice and TV services to rural homes and small businesses.
The announcement was made at a press conference in Zanesville on June 9th where the company along with elected officials and community leaders discussed the benefits of Spectrum's expansion project.
"It's going to change the way that people live. A lot of these homes, residents and businesses never had access to this stuff today. It's a very exciting time for both Spectrum and the county. " Spectrum Director of Construction of Ohio, Will Simms said.
Broadband is essential in this developing digital word. Now for the first time, over 5,000 rural homes and businesses across Muskingum County will gain access to broadband and other services. For those who are unable to afford broadband services, an affordable connectivity program is out there allowing qualified households to save up to $30 a month on your Internet service. For more information on that you can visit Spectrums website. Charter Spectrum® Official #NAME?
"It's extremely exciting for all of us. People have been moving to cities just to have access to broadband. For us to be able to bring that to where they live and them being able to work from home, is extremely exciting for us as a company and myself, personally. " Simms stated.
To learn more about when your home will be able to receive Spectrum services, visit the website below.
Spectrum Rural Internet Availability | Get Spectrum In Your Area