State Fruit of Ohio at the Zanesville Farmers Market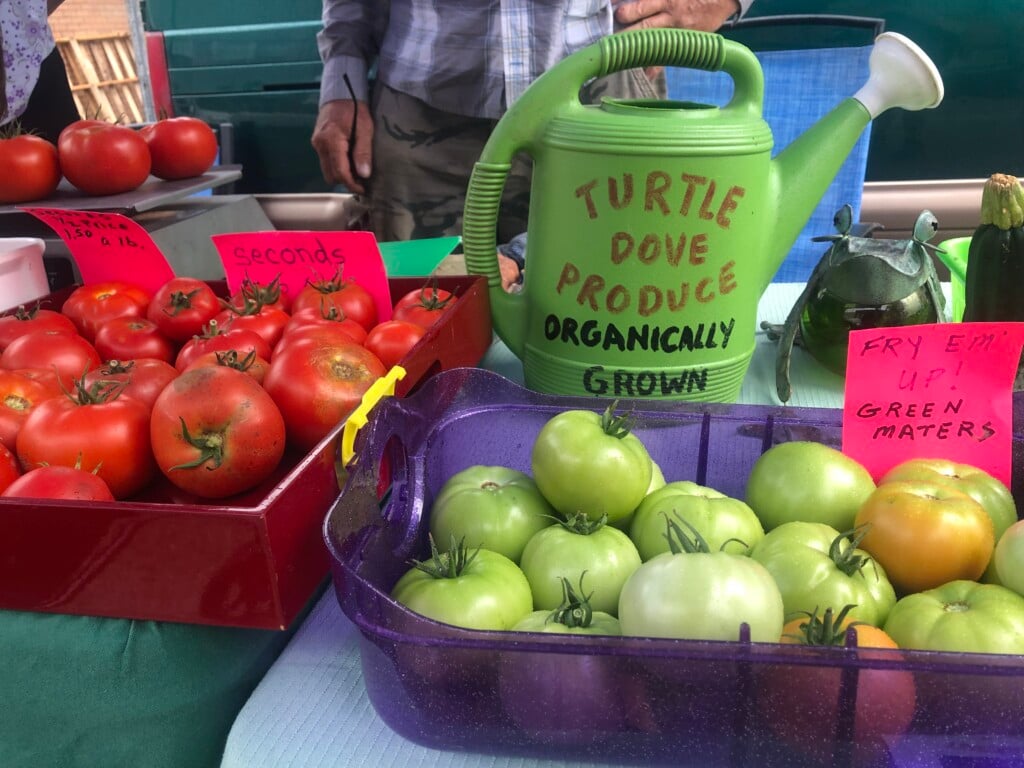 Those who braved the storm made it out to the weekly Farmers Market this Wednesday. Despite the rain, vendors were still out selling produce, baked goods, and other local foods today.
One vendor, from Turtle Dove Produce, toughed out the rain to sell his most popular produce, the state fruit of Ohio, the tomato. Turtle Dove Produce mentioned how this popular fruit can be a great addition to many summer meals.
Turtle Dove Produce Owner, Louis Duncan, said "A tomato sandwich is hard, people are really craving that, so that's first. And it is, seems to be, our number one produce. And then I think sweet corn follows, watermelon follows, and then cantaloupe."
Duncan adds that his farm custom makes their produce and continues participating in farmers markets all over the state to ensure buyers receive their produce directly from their local farms.
Duncan added, "Farmers market makes it structured and available, and they want good vendors who really do grow their own produce. These vendors do grow their own produce. Some people have this thing where they go to auctions and get produce. You are still supporting some of the local farmers, but you don't know what you are buying."
Hopefully the sun will be shining more next week for the farmers market. If the rain stopped you from going this week, you can continue going every Wednesday this summer from 4 p.m. to 7 p.m. on N. 4th Street.