Students Participate in Manufacturing Day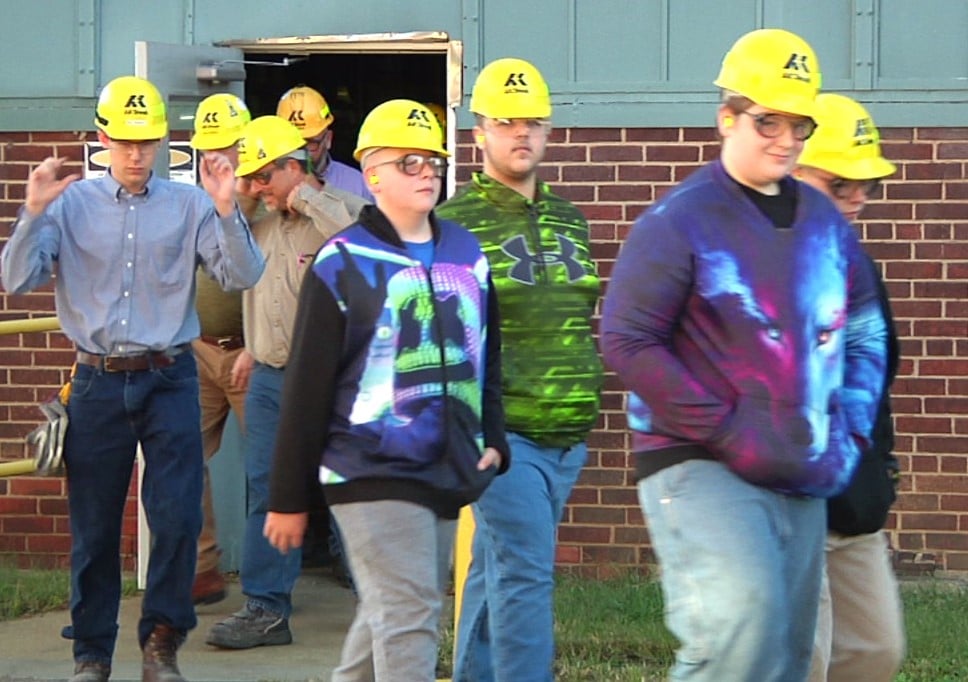 Today's young adults have more opportunities than ever before, according to local officials.
Area students were able to investigate one such opportunity today as AK Steel opened it's doors for Manufacturing Day.
Dana Matz, President of the Zanesville Muskingum County Chamber of Commerce, says the event helps inform students of all career options available.
"So, the Zanesville Muskingum County Chamber of Commerce, and the Muskingum County Port Authority, and Ohio Means Jobs Muskingum County have organized this event. We have high schools from all over Muskingum County visiting manufacturing facilities throughout Muskingum County. So, very excited to have the high school students in the manufacturing facilities. And, the importance is manufacturing is not your grandparents' manufacturing. So, there are new opportunities available for these students. This is a great opportunity for the students to learn about what career paths may be in front of them."
Erich Hetzel, with Apprentice Ohio, says that as the current workforce population approaches retirement age, new apprentices are needed.
"Obviously there's the skill trades in manufacturing and construction, primarily are where we see the most need; because for many, many years we've had an emphasis placed on college education. Which is still important, however the skilled trades in manufacturing and construction, in particular, have been pushed to the side."
Students were given a presentation regarding operations of AK Steel, followed by a tour of the plant.