Taking Down the Downtown Decorations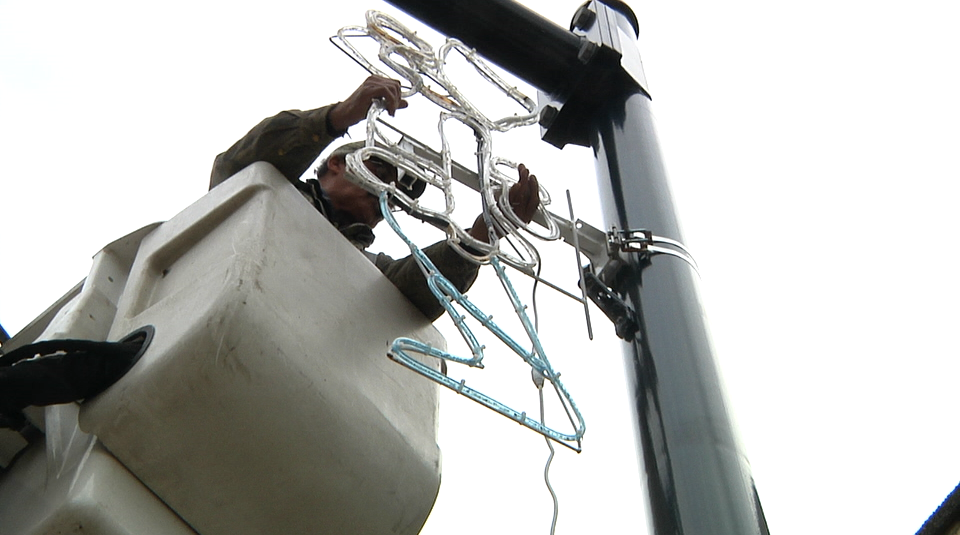 ZANESVILLE, Ohio – Now that the holidays are over, most people are taking down their Christmas decorations.
The City of Zanesville spent the day driving around downtown, pulling all of the decorations down. Zanesville Mayor Jeff Tilton said every year the holiday decorations get bigger and better.
"We had a lot of compliments about the way downtown looked this year. People were very pleased. It was a group effort on how downtown got decorated, it was the city employees, county employees, the Master Gardeners, the Chamber of Commerce, Convention of Visitors Bureau," Mayor Tilton said. "There were a lot of people involved."
He said the Mid-East Careers and Technology Centers is the reason downtown looked so good because they helped create most of the decorations and helped keep them up and running. The decorations are mainly to bring people together downtown and to get in the holiday spirit but once the season is over, they take it all down and put it in storage.
"We store them now at the old AEP building, which the Muskingum County Community Facilities and Associations own. We store them there until we're ready for next year," Mayor Tilton said.
As for the Spring and Summer decorations, they will be looking into putting up the same banners they have in the past and possibly adding some new items.