The 2023 Ohio Tax-Free Weekend is Officially Here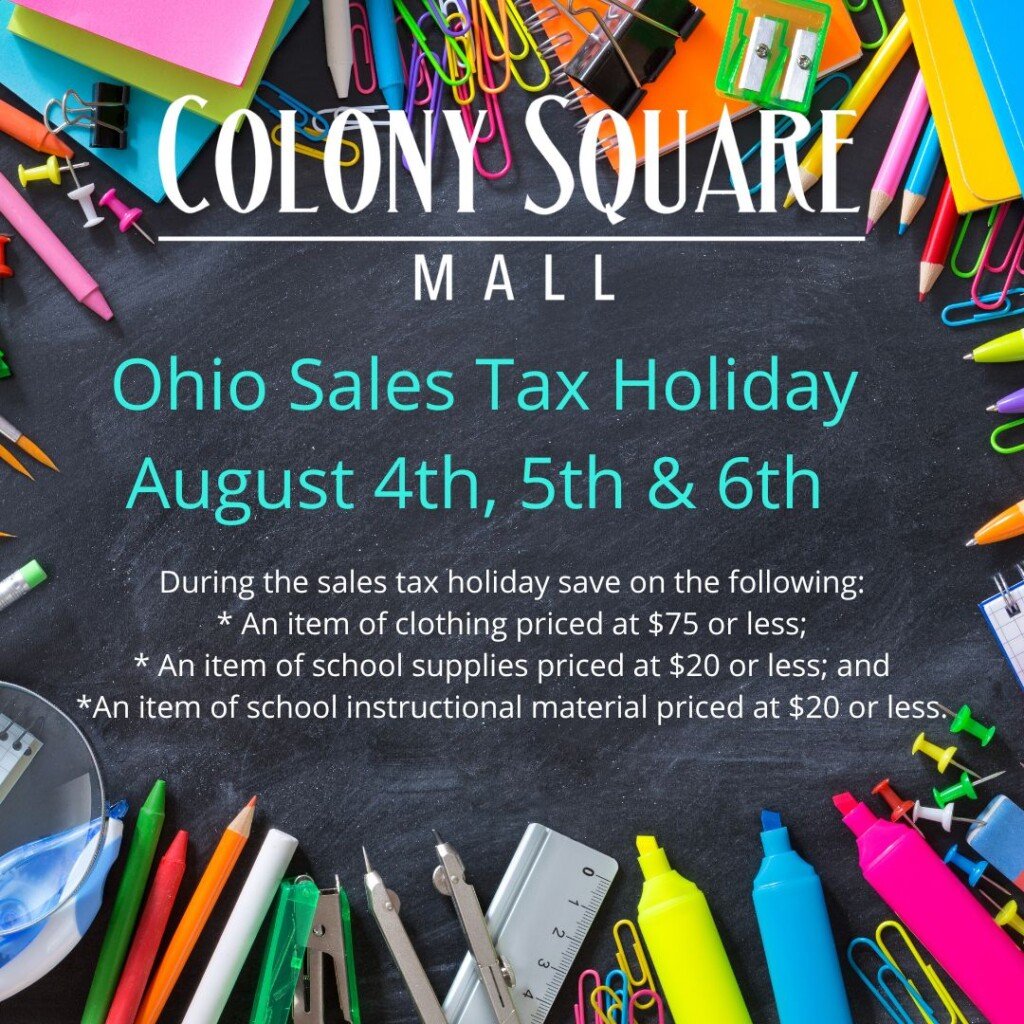 ZANESVILLE, OH – Great news for back-to-school shoppers, tax free weekend is officially here.
The annual Ohio tax free weekend gives residents a once-a-year chance to bypass sales tax on items like clothing, footwear, and school supplies. This year's sales tax holiday runs until Sunday, August 6th.
"I think this is a great opportunity for families to enjoy extra savings. We all know that going back to schools takes a lot of supplies and clothing. Any effort that we can offer to them to help them save additional money, I think is a great thing to offer throughout the state." Colony Square Mall General Manager, Jessica Brailer said.
The Colony Square Mall will be offering deals all weekend long at its stores. Clothing $75 or less and schools supplies priced at $20 or less all qualify as tax free items. The mall will be open from 11am to 8pm on Saturday, and Sunday's hours are from 12 to 6pm.
"We are expecting to see a lot of school shoppers and their families out here this weekend. I will say that our stores are all ready for it. They have a lot of great school supplies and school clothing on display, and the shoe stores are all fully stocked as well." Brailer stated.
If you can't make it out to the stores, the tax-free weekend also applies to online shopping.