The Muskingum County Fire School returns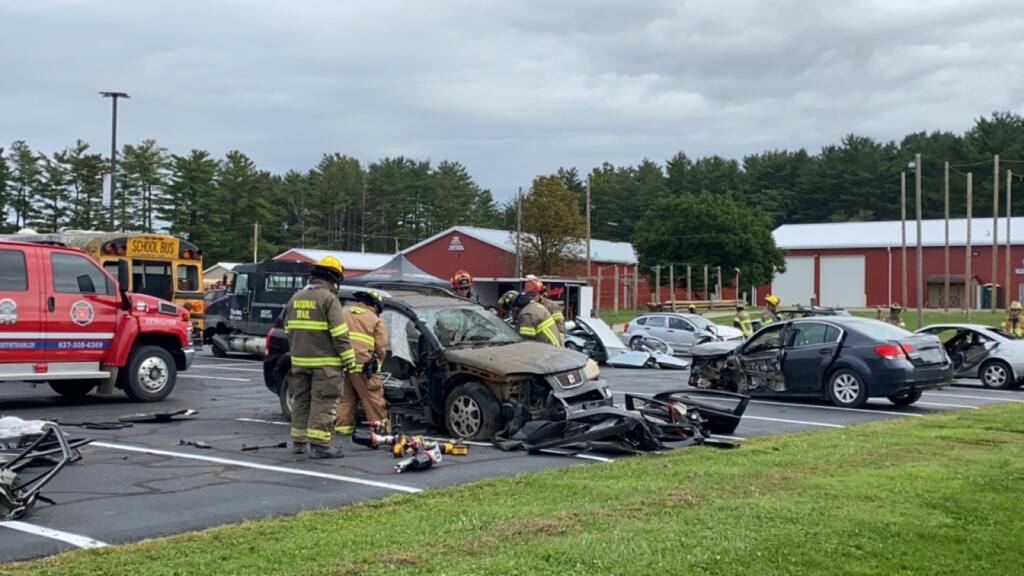 ZANESVILLE, OH- The Muskingum County Fire School made its return to the area for the first time since 2019. 
The Muskingum County Fire School took place at Mid-East Career and Technology Center. Events began at 7 in the morning and concluded at 5:30. 
"So, what we are doing here is the Muskingum County Fire School, it's a yearly school that's hosted by the Muskingum County Firefighter Association and we decided to host it here this year and offer multiple different classes here for everybody so they can ramp up their education whether it be fire or EMS," said Les George, the Fire Training Coordinator. 
Some of the classes offered included EMS training, low angle ropes, basic and advanced auto extraction, tree stand rescue, live fire training and more.  
"It should give them a piece of mind that the people that protect them and their community are out here advancing their skills," said George.  
The Muskingum County Fire School wants to give a special thanks to American Hero Hunt, A-One Towing, Atlantic Emergency Solution, Citizens First, Darrell's Donuts, Forge Fire, Goss Supply Company, Heritage Fire Equipment, J & E Distributors, Just Clean Cans, Redd Public Safety Equipment, Valor Ambulance and Value Care. Without their support this training would not be possible. If you are interested in being involved next year, be sure to visit the Muskingum County Fire School Facebook page for more information.