The Schubach Big Band 5th Annual Free Concert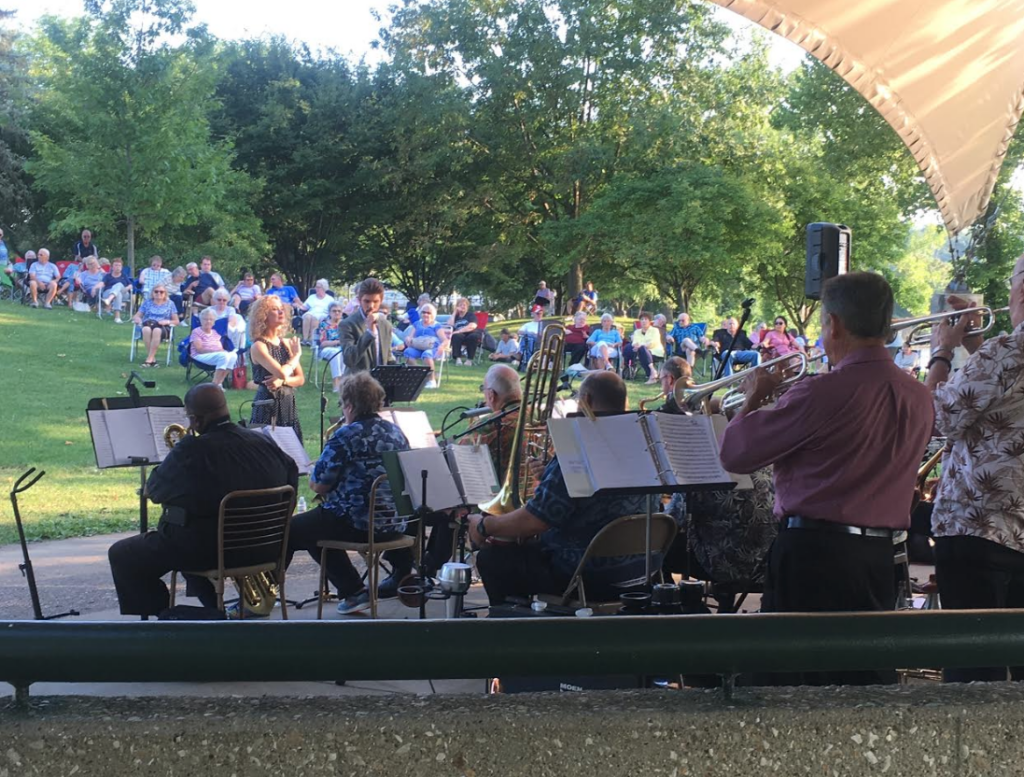 ZANESVILLE, Ohio – The Schubach Big Band performed a free show Sunday evening at Zane's Landing Park.
The Schubach Big Band is a 17-piece band that plays a combination of swing music and contemporary music. Schubach Big Band Leader, David Schubach said the community really loves these types of shows, and thanks them for their continued support.
"We usually have between 200 and 250 and that is a good crowd, it fills up the bank. We have done this so many years now that people put it on their calendar and we are happy to see them and happy to play some music for them," Schubach said.
The band consists of a variety of different instruments, as well as two vocalists. Samantha Servais was a fill in singer this evening, and she said it is a great way to spend a summer night.
"Well tonight we are giving a free concert here at beautiful Zane's Landing and i'm filling in as the guest vocalist for the evening along with Donovan Rice and I'm really glad to be here. Servais added "You know it is a great way to spend a summer evening and spend time with family and friends and to celebrate the gift of music."
David and Samantha both agreed the weather couldn't be more perfect for the concert, and they thank everyone who came out to enjoy the show.