The Wilds Breeding Program welcome new addition and expect more are on the way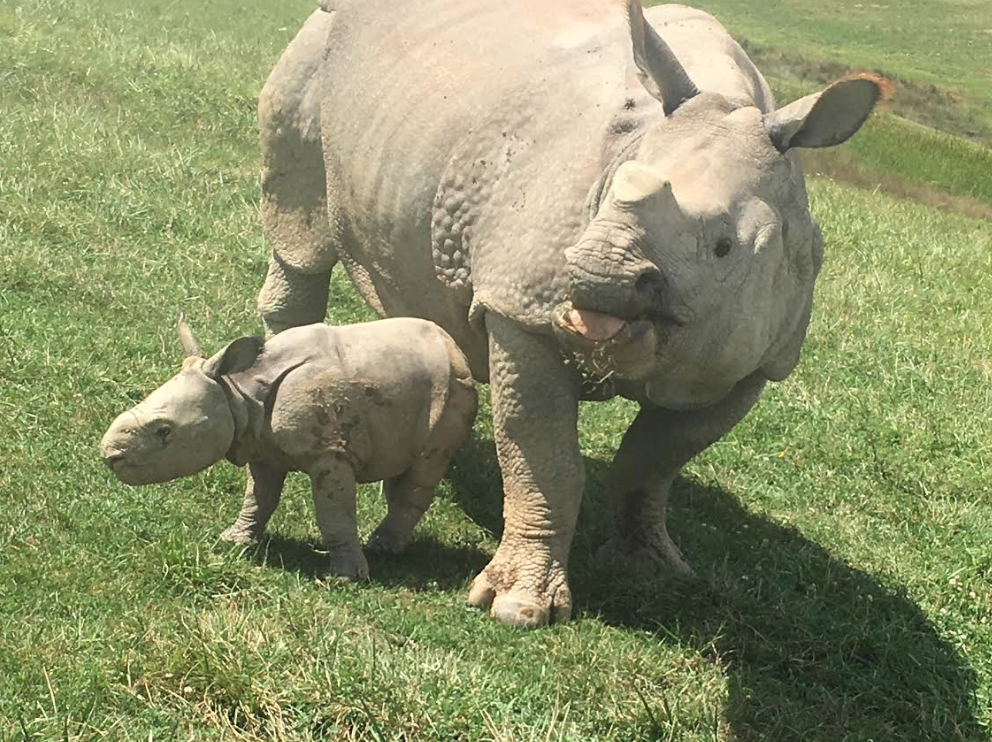 CUMBERLAND, Ohio – There are twelve endangered species at The Wilds and Animal Management works hard with their breeding program each day. Their hard work has paid off as they recently welcomed their newest addition on Saturday.
A 4-day-old Greater One Horned Asian Rhino is the eighth of its kind to be born at The Wilds. Director of Animal Management Dan Beetem said the new rhino calf is part of a bigger breeding program. Beetem stated if you go on one of The Wild's many tours, you will see a fair share of young animals.
"It is about as close to a natural setting as you could expect to see with these things. So, it is a really exciting thing to see. They will be able to see the mom and baby for the next couple of months. People that come out to visit will be able to watch this baby grow up out here," Beetem said.
The 12 endangered species include camels, cheetahs, Wild Horses, and more. Beetem said every new birth they have at The Wilds, can go a long way. Going to The Wilds and going on these tours is what keeps the Wilds open. The visitors help pay for breeding programs, along with other necessities.
"People come to The Wilds obviously they come in here, they pay to visit. The money that people bring to The Wilds to come see the animals is what supports our breeding programs. It costs a lot of money to move a rhinoceros from one place to the next. It costs money to take care of them, feed them. The money we make here at The Wilds is what helps support these programs and helps support all of these animals as well," Beetem added.
Beetem said that births are pretty common at The Wilds, which really speaks for their breeding program.