The Wilds Speak With Zanesville Noon Rotary Club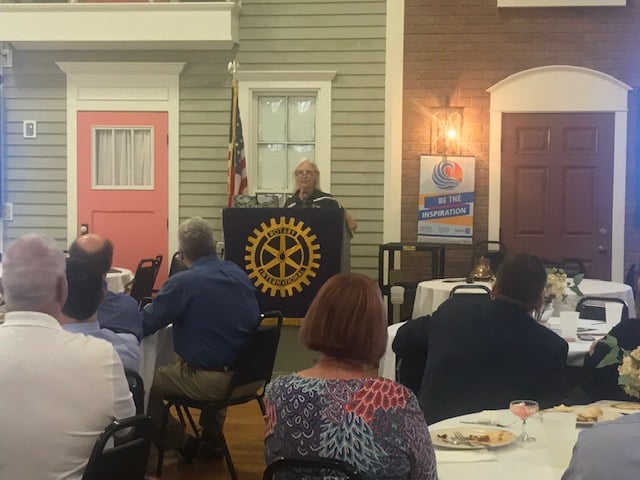 ZANESVILLE, Ohio – The Wilds mission is to lead and inspire by connecting people and wildlife.
They have a variety of animals, anything from Rhinos and Antelope to Giraffes and Zebras. Vice President Dr. Jan Ramer said they want the community to spread the word about The Wilds and bring people from outside of the area.
"The Wilds is a great place. We are almost 10,000 acres, we've got really large pastures, really large hurdes," Dr. Ramer said. "We've got four baby rhinos out there that are a little over a year old now and they're already 2,000 pounds, we've got cheetah cubs, dhole cubs, a large painted dog pack. We're having babies of all kinds out there right now and you get to ride on our buses, learn about the conservation work we do."
There are also fun activities for visitors to participate in such as zip lining and horseback riding. Dr. Ramer said she spoke with the Noon Rotary Club about some different updates they have going on.
"We do have the wilds Cabins at Straker Lake. The generation donation of the Straker Family Foundation and we partner with an organization called Mighty Oaks, where they do one week programs for soldiers and other first responders that suffer from PTSD and we're really proud and honored to have this partnership with Mighty Oaks," Dr. Ramer said.
If you would like to learn more about The Wilds and what they have to offer, visit their website.