Thornville Leaders, Community Members March in Fourth of July parade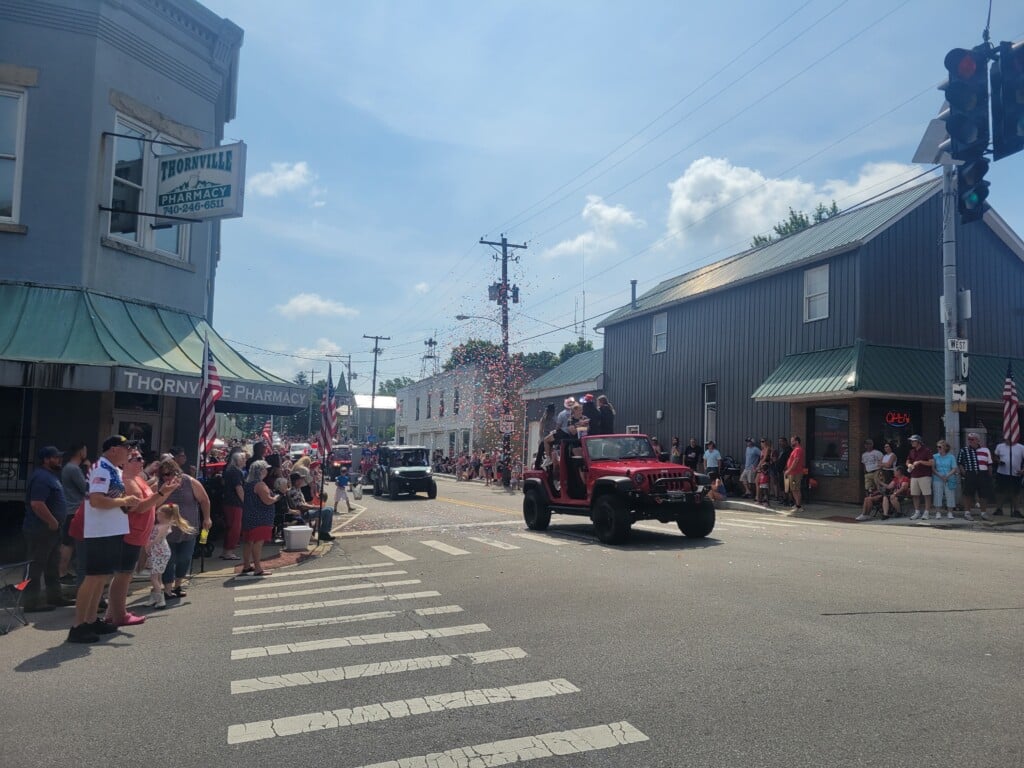 ZANESVILLE, Ohio–The Thornville Fourth of July parade marched down Main Street Tuesday morning with festive floats.
The street was filled with local Thornville leaders and the Sheridan High School marching, with spectators and children cheering the floats on from the sidewalk.
Parade announcer John Ulmer believes the Fourth of July is a day to bring the community together.
"Bringing people together, like I said earlier, and just have fun and fellowship and celebrate what the day is all about," Ulmer said. "As far as totally enjoying and appreciating and understanding the independence that our predecessors provided for us and the freedoms that we have."
After the parade, there were activities at the Jake Shaner Park with music, food and square dancing with the Pleasant Valley Boys.
There was also a pet show shortly after the parade. The first, second and third place pets won cash prizes.
Ulmer said the Fourth of July means putting differences aside and enjoying freedom.
"[July Fourth] means the gratitude I have from my predecessors and everything to provide the opportunity to have the freedoms that we enjoy, that we take for granted, but that we enjoy and have them," Ulmer said. "We live in the greatest country in the world. And we need to understand and appreciate that and come together rather than having our divisions."
The parade was put on and organized by the Thornville Activity Committee.
Submitted by Alison Patton, WHIZ Intern Reporter.