Tilton Honored in Private Party at Secrest Auditorium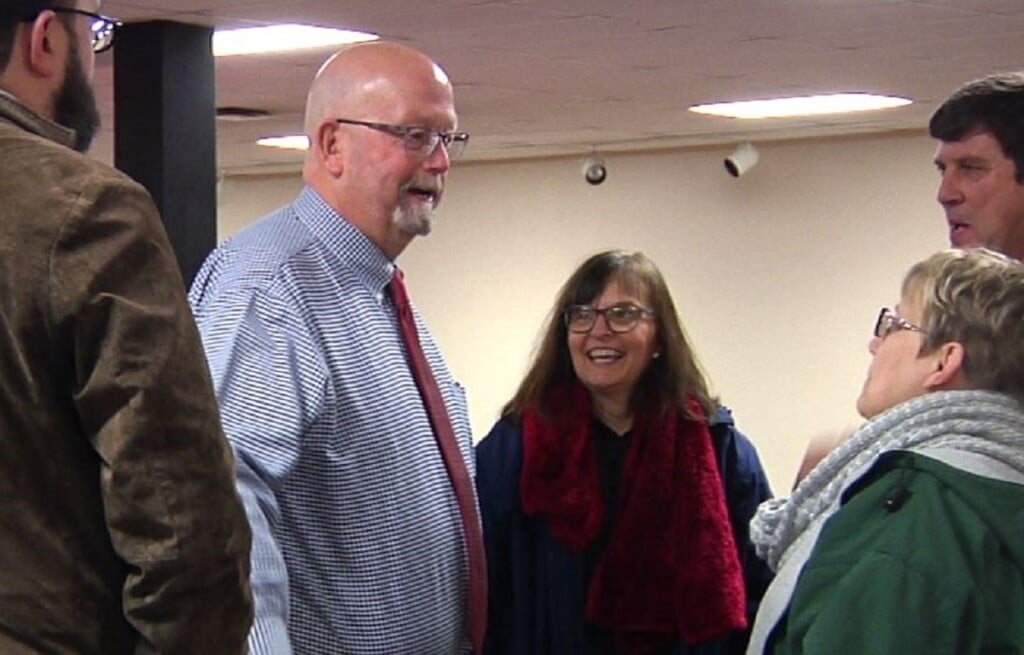 ZANESVILLE, Ohio — Zanesville Mayor Jeff Tilton is honored in a private gathering in the basement of Secrest Auditorium Thursday. Tilton was joined by notable figures in the Zanesville area including Muskingum Co. Sheriff Matt Lutz, Zanesville Public Service Director Jay Bennett, Chamber Executive Director Dana Matz and many others.
"People don't know this. He comes in in the morning between 4:30 and 5 every single morning. He's there. That's when he gets there, and he says [until] five, six o'clock, sometimes eight o'clock at night every night like that. So his dedication is to the city," Zanesville Public Safety Director Keane Toney tells WHIZ News.
"Every discussion I've ever had with the mayor, he always says 'what is best for Zanesville?' He always said 'I know it's not going to be popular for me. I know, Keene. It's not going to be good for me. What's best for the city?' So he's made decisions based on that baseline; what's best for the city, not for him, not for any politic, not for any groups or trenchers, what's best for the city and that's the individual that he is," Toney added.
Tilton was elected Mayor of Zanesville in November, 2011. He was defeated at the ballot box by Don Mason in last month's Mayoral election.