Todd Rock Hosts 31st Annual Basketball Camp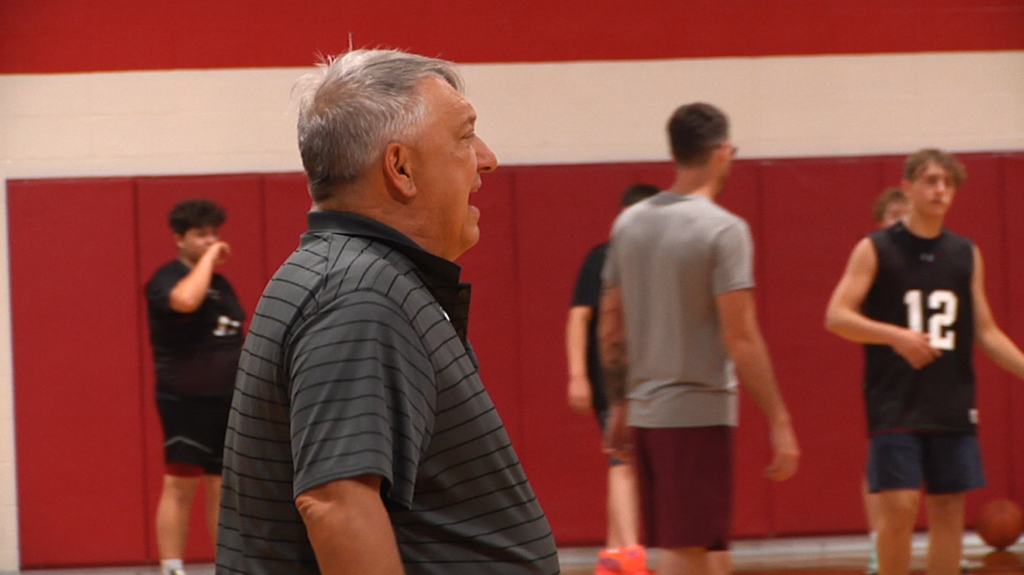 ZANESVILLE, OH- The 31st annual Todd Rock Bishop Rosecrans basketball camp is taking place this week. Rosecrans Boy's Basketball Head Coach Todd Rock welcomed kids of all ages to his annual camp. Rock has been hosting the camp since 1992. It focuses on sportsmanship and discipline while also learning the fundamentals of basketball such as offense, defense and playing as a team.
"Still having a lot of fun with it you know the little kids come in in the morning from 10-12, and then we got 42 junior high kids that come in from 12-2 and then we have our varsity camp. You know we teach them not only about basketball but a little bit about life. I'm starting to get second and third generation kids now and it's special. We don't do things traditionally like a lot of programs. Our kids are going to play three sports. We're going to have basketball camp. We're going to play up at Sheridan one time a week. We're going to go to West Virginia and then we shut it down so the kids can be kids. By the time basketball rolls back around they're ready to play basketball." Said Rock. The Bishops were very young last year, but found a way to win 19 games. Coach Rock is excited for the future of the program.
"You know expectations; that word is confusing to me. Last year there wasn't any and they performed and we lost a very valuable senior in Weston Hartman. We got some kids coming back who can play but it's a different type of team. It's a team I love coaching, all guards, one post player, but we're going to get after you, we're going to press you and we're going to shoot the three. We're going to win as many games as we can and at the end of the year we're going to be proud of them and we're going to turn the stuff in and move on. I totally believe we got one of the best players ever to come through here in Grady Labishak and you put Brendan Bernath with him and we should be fun to watch." Coach Rock stated.
The Todd Rock basketball camp will run through Thursday at Rosecrans High School.