Tornadoes Track Returns to State for First Time Since 2007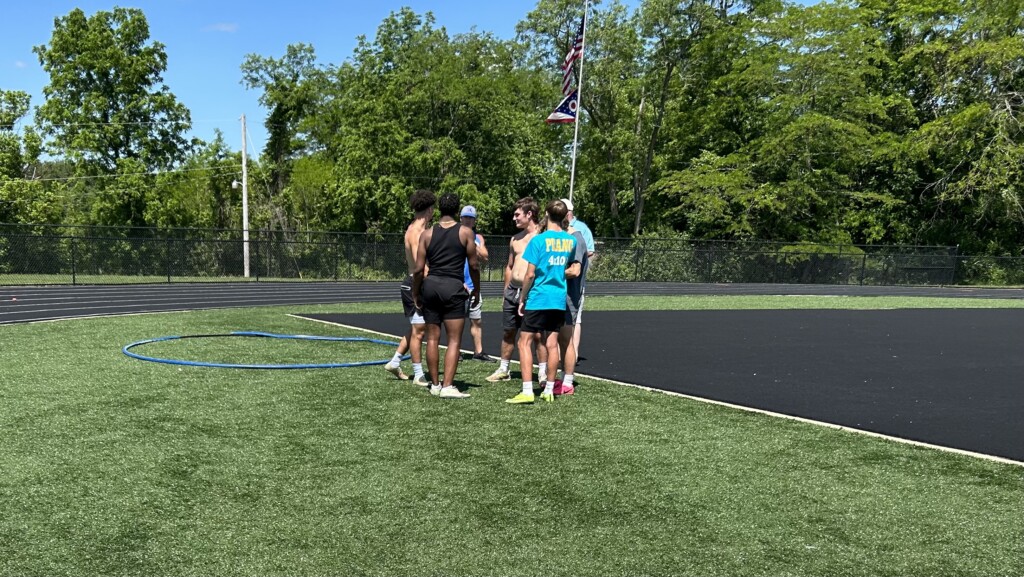 ZANESVILLE, OH- The West Muskingum Tornadoes have had quite the year, the football team won a playoff game, the basketball and softball teams were small school champs, and now boy's track is going to state for the first time in 16 years. "That was the goal from day one, get to Jessie O and we're here." Head coach Zach Durfee stated.
Last Saturday at regionals, the relay team of Lane Kennedy, Jax Prang, Rashid Sesay, and Ty Shawger broke a record time that Coach Durfee knows all too well. "I'm a former alum so I used to hold a record until those boys broke that record, but I have high expectations for them across the board." Said Durfee.
Junior all-around athlete Rashid Sesay is aware of those high expectations. He brings experience to this group and had motivation brewing for months. "I missed state by a place last year. I know I didn't run my best time so you know that really sucked and that really stuck with me. It drove me through the football season and the winter in indoor track so it means a lot to finally get redemption and you know prove to myself that I can do this." Sesay stated.
The record-breaking relay team has many talented runners. However, the team has only been together for three weeks. "They have really good chemistry, most of them play football and other sports together and do some different things, moving some pieces around to see where they fit best because we really focus on our handoffs being key." Coach Durfee said.
A year that has seen second in the MVL small school, records broken, and most importantly sending a relay team to state; there is only one thing that could be a cherry on top, a championship. "Oh my gosh it would mean a lot. It would be crazy. I don't think it's ever been done, so looking to make even more history for the hill. I'm excited for that." Said Sesay.
State track will be taking place at Jessie Owen's Memorial Stadium at Ohio State in Columbus. Prelims begin on Friday with the State Finals on Saturday. West Muskingum is looking to win a state championship for the first time in school history.