Turkey Donations to the Salvation Army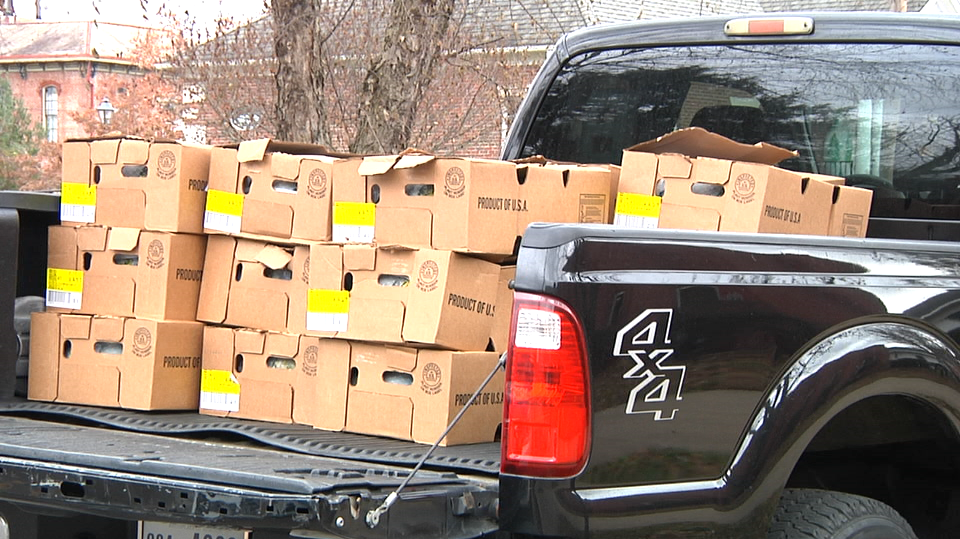 ZANESVILLE, Ohio – The holiday season really puts people in the giving spirit, and the Zanesville community showcased that today.
The Salvation Army sent out a request for frozen turkeys to give to people in need. Every year they give out 1500 food boxes, and their goal is to give one turkey for every family. Envoy George Bates of the Salvation Army, praised the community for all the support they receive.
"We asked for some turkeys and like 60 or 70 turkeys just come showing up on firetrucks. It's just a blessing to be able to ask and receive so," Bates said.
Dutro's General Sales Manager, Mark Falls, said Dutro's really pushed for the Zanesville Fire Department and Walmart to team up to donate for the cause.
"I think we ended up with 75 to 80 turkeys down here today for the Salvation Army for their Christmas baskets. So, it's a good cause for the community, it stays in the community, and that's what it's all about," Falls said.
Dutro's will continue helping out for the holidays, their annual Toy Drive takes place on December 8th and 15th. The Toy Drive is to benefit the Salvation Army and Christ's Table.