Under the Sea For You and Me Adventure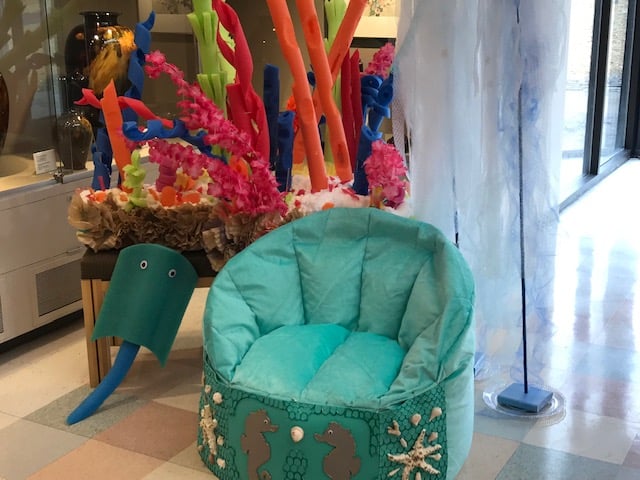 ZANESVILLE, Ohio – The Zanesville Museum of Art and the Beaux Arts Club partnered up for their Annual family event.
The theme this year is "Under the Sea For You and Me Adventure" to help get families into the Spring spirit. Beaux Arts Club Member Peggy Gilchrist said it will be a nautical experience for those who attend.
"We have a coral reef, we have jellyfish, we have our Neptune's throne which will be raffled off to one of the people visiting. Kids and parents are encouraged to take part in all the activities. We're going to have face painting with students from Zanesville High School and some members," Gilchrist said.
There will be arts and crafts, a scavenger hunt that is ocean themed, and a photo booth for pictures. Every year the theme is different and there will be an opportunity for people to vote for next years theme.
"We want this to be a memorable family event that the kids can look back on in the future "Oh do you remember when we went to the museum and we did this?" Gilchrist said.
The event will take place on Saturday, March 16th at the Zanesville Museum of Art from 1:00 to 3:00 p.m. Admission for the event is $10 for members and $12 for non-members and you can buy tickets on their website.