Vickie Wiggins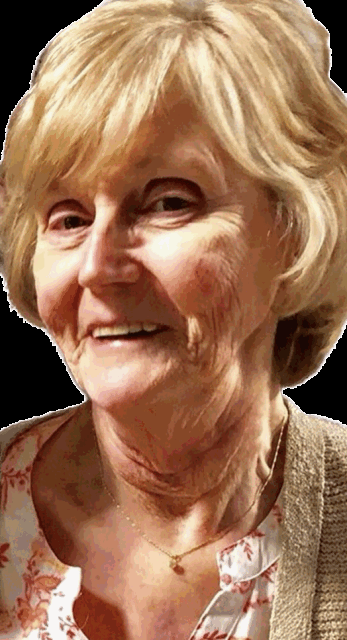 Vickie Sue Wiggins, 71, of Zanesville passed at 6:50 PM Wednesday, July 26, 2023 at the Ohio State University Hospital, Columbus Ohio.
She was born on Sunday, March 19, 1952 in Zanesville, Ohio the daughter of the late Clyde E. Johnson and Elizabeth "Sally" L. Nelson Johnson.
Vickie worked at several places, Brockway, MRDD, Dairy Mart, Family Dollar, Ross IGA and American Nursing. She was a very fun loving, caring person who took care of everyone. She was the soul of her family. Vickie loved to go fishing, do puzzles, ginseng hunting, travel and go to casinos.
She is survived by her husband, James "Jim" Wiggins; four children, Scott (Shelly) Humphrey, Amy Elaine Humphrey, Tim (Lori) Wiggins and Angie Wiggins; siblings, Mike (Amy) Johnson, Terry (Krista) Johnson and David Johnson; ten grandchildren, Natasha (Heath) Fisher, Derrick Humphrey, Jackie Myers, Williams James Wiggins, Wesley Pickens, Bradley Pickens, Bailey Pickens, Calob Carpenter, Lorin and Luke Laquire; six great grandchildren, LeAnna Grace, Braylon, Audrey, Owen, Kyle and Jarrenn; many nieces & nephews, Michael, Jennifer, Chad, Sam, Ben, Maria and Josie Johnson.
In addition to her parents, Vickie was preceded in death by a brother Dan Johnson; sister Rita Johnson; In-Laws, Brad and Hildred Wiggins and a brother-in-law, Marty Wiggins.
Friends may call 5:00 to 8:00 P.M on Friday, July 28, 2023 at the Bryan & Hardwick Funeral Home. Funeral service will be held at 11:00 A.M. on Saturday, July 29, 2023 at the Bryan & Hardwick Funeral Home with Pastor Jeff Jordon officiating. Burial will conclude at the Zanesville Memorial Park.
In lieu of flowers, memorial contributions can be made to The National Coalition of Black Lung & Respiratory Disease Clinics, Inc.
The Bryan & Hardwick Funeral Home, 2318 Maple Ave. Zanesville is in charge of the arrangements. To share memories and condolences with Vickie's family please visit www.BryanHardwickFH.com.