Washington Township F.D Hosts 52nd Annual Mother's Day Barbecue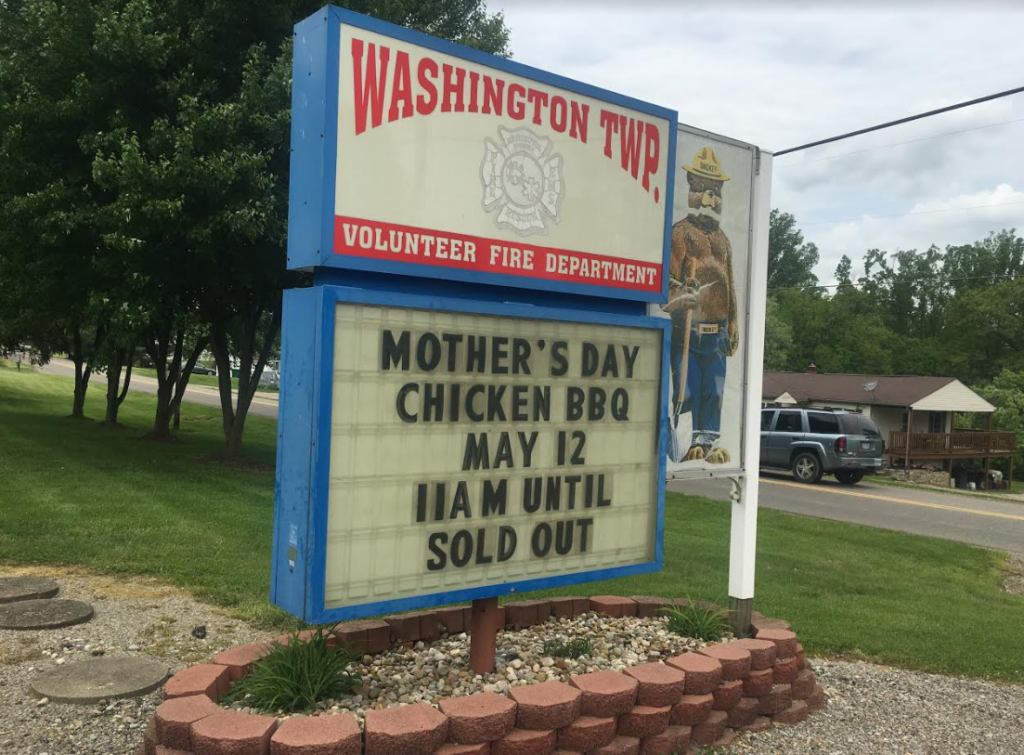 A popular local dining tradition is happening again this Mother's Day at the Washington Township Fire Department.
This is the 52nd Annual Mother's Day Chicken Barbecue, and for only nine dollars you can enjoy half a chicken, green beans, potato chips, slaw and more. Washington Township Fire Department Chief, Gene Hanning said having the chicken barbecue is a great way to get the community together.
"It's a token for Mother's Day for the Mothers to come out and enjoy a chicken dinner and have family and friendship and again support our community and the fire department," said Hanning.
The Washington Township Fire Department puts on this event each year to raise money for new equipment, training, and general operations. Chief Hanning said the communities support is great and it is an event they look forward to each year.
Hanning added, "Sure, we have the truck bay set up and you bring the family, children, everybody in for a sit down meal or we will have this. We will have three lanes set up for drive-thru. This way you don't have to get out of the car and you can drive right through."
The Mother's Day dinner is on May 12th, starts at 11, and costs $9.00 per person.