Week 1 OSU Football Roundup, AP Poll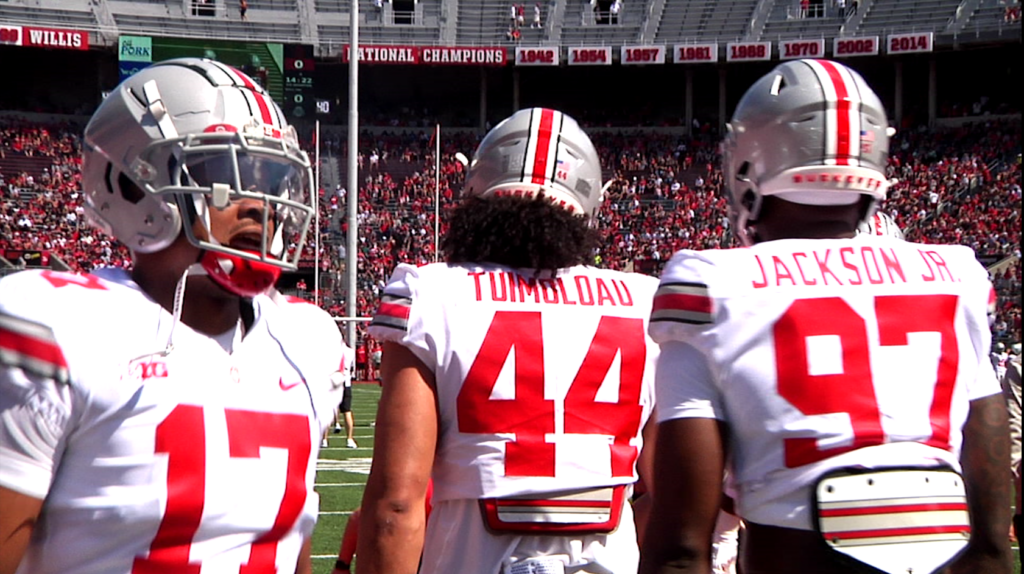 COLUMBUS, OH- Week 1 of the college football season came to a close on Monday. The Ohio State Buckeyes beat the Indiana Hoosiers 23-3 last weekend. The AP Polls saw a lot of change and movement after just one week.
Ohio State came in at fifth after Saturday's performance which is a two spot drop from week 1. The Hoosiers held the Buckeyes to 10 points in the first half and only trailed by 7 at the break. Head Coach Ryan Day's mindset coming into the week was for both quarterbacks to see significant playing time. Devin Brown came off the bench and only saw six snaps with both drives failing to convert a first down.
"You ask how did it feel? And how did it go out there? I think we both felt the same way, there were good moments and good throws. There were some other things that you wish you had back. When you look at first time starters here in the past, that was probably similar. I would've liked to seen Devin (Brown) get more snaps, but that didn't happen because of the number of plays on offense. I think there were a lot of things to learn from but also some good plays as well." Said Day.
This week the Buckeyes will take on Youngstown State in the home opener on Saturday. Ryan Day hopes the quarterback situation will resolve itself, but also wants to see both in action again for longer drives in week 2.
"Our goal is to be a really good quarterback room and win games. As our first few weeks kind of develop we get a good feel for what that looks like. I learned some things about Kyle (McCord) on Saturday, things that looked really good and saw some things he has to improve on. I'm disappointed we couldn't get more on the field with Devin but hopefully this week we can and continue to evaluate it. Kyle will start again this week and we will keep going from there." Day said.
The Buckeyes and Penguins will kickoff at 12 p.m. on Saturday from Ohio Stadium.