Week 2 OAZ Players of the Week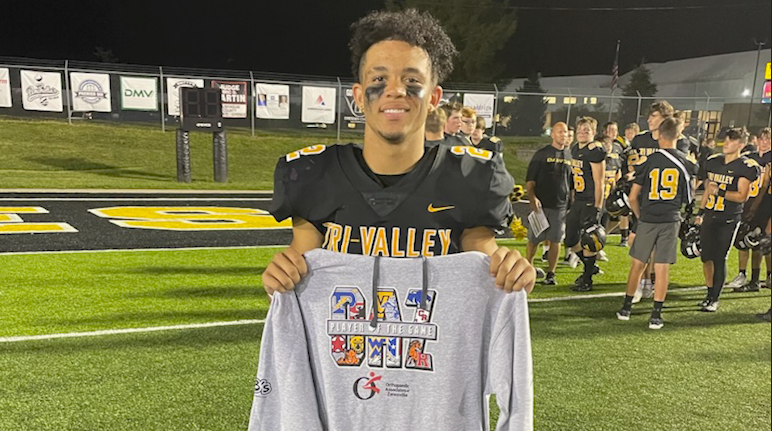 Week 2 was an exciting week of high school football. Some players stole the spotlight helping lead their teams to victory. Today the Orthopedic Associates of Zanesville Players of the Game were announced.
The Z92 player of the game for the second consecutive week is Jayden Wallace. The junior tailback was dominant in the Tri-Valley Scotties win over Licking Heights. He had 138 yards rushing for 4 touchdowns in the first half alone. The Scotties offense looks to be more balanced in 2023.
"I think it's big because I didn't win it at all last year. So to win it back to back weeks is kind of special. It's not because of me I really won this because of my linemen. I wouldn't be able to do it without them. Those are my guys and are the reason I'm scoring the touchdowns." Said Wallace.
The Highway 103 player of the game is New Lexington's Bentley Hanson. The Panthers beat Maysville 33-10 and Hanson was making plays on both sides of the ball. He had 98 yards receiving and scored a touchdown. He also had an interception and forced fumble. New Lexington improved to 2-0.
The AM 1240 player of the game is Zanesville's JJ Willet. He was a bright spot in the 22-0 shutout loss to Louisville. Willet had 10 tackles with two of them being for losses.
Every Wednesday we will be releasing the Orthopedic Associates of Zanesville Players of the Week.