Wil Bostic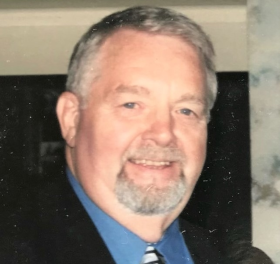 Wilbur Dean, "Wil" Bostic, 82, of Westerville, formerly of Norwich, Ohio, passed away peacefully, with his children by his side on Saturday, February 26, 2022. He was born August 21, 1939 in Akron, Ohio to the late Kinney and Mabel Bostic.
He is survived by his favorite children, Scott (Jenness) Bostic of Arlington, VA, Ree Simpson (Troy Gussler) of Westerville, OH, and Amy (Todd) Rinder of Shreveport, LA; his precious grandchildren Scottie and Loudon Bostic, Isabella Geist and Max Simpson, and Kaess and Sydney Rinder; nieces and nephews, and several loving friends.
In addition to his parents, he was preceded in death by his wife of 54 years, Janie, his sister and brother-in-law, Marge and George Founds, and step-father Bud Kramer.
Wil was a 1957 graduate of Coventry High School in Barberton, Ohio, and a 1964 graduate of Ohio State University. He spent his professional career working in Information Systems Technology; first at Nationwide Insurance in Columbus, Ohio from 1965-1983, then for Peerless Insurance Company in Keene, New Hampshire from
1983 – 1990.  In 1990, he moved with Peerless' parent company, Nationale Netherland, to Indianapolis, Indiana to become the Vice President of Information Processing. From 1992 – 1996, he did consulting work for Solutions International, which was owned by his friend, the late, Bruce Hines.  In 1996, he became the Director of Information Services at St. Ann's Hospital in Westerville, Ohio.  In 1999, he started working for IBM as a Director of Information Systems, ironically as a project manager for Nationwide Insurance.  He retired from IBM in 2002, after helping them to get through the Y2K transition.
Wil was a witty, friendly, gregarious person, who easily made friends everywhere he went.  Whether a person was a mountain man in overalls, shooting a black powder rifle, a school bus driving banjo player, a Jaguar driving business woman, or a corporate executive, he treated everyone with equal respect and dignity. People who worked with him have for years conveyed the utmost admiration and respect for him.
Wil came from a modest background, not even having indoor plumbing until after he graduated from high school.  After losing his father at age ten, he immediately went to work on a farm to help support his mother and younger sister.  Even with his responsibilities, he managed to excel academically, and was not only popular among all groups of students in his school, was chosen as his high school senior class president. After high school, he worked miscellaneous jobs, including one at a chemical plant in Barberton, Ohio, where after quitting due to refusing to climb down into a chlorine tank to clean it, his boss said he would never amount to anything and would come crawling back there for a job. Determined to create a better life, he immediately sold all of his possessions in order to put himself through college.
During his lifetime, Wil was an avid motorcycle enthusiast, taking long trips with groups of friends from work, and especially loved riding The Blueridge Parkway. A self-taught musician, he played the guitar, banjo, and harmonica, and had a beautiful baritone singing voice. Along with his family, he spent many years playing and singing in church.  He had a great love of bluegrass music, and often enjoyed pickin' and grinnin' with friends and family, which endured up until his last week of life.  He had phenomenal skills in the kitchen, having inherited them from his mother.  He had always wanted to open his own restaurant and eventually owned and operated a concession trailer with his wife, Janie.
Wil was an avid collector of model trains, which sparked his artistic entrepreneurial side, when he opened his own business, White River Structures, designing and producing model structure kits for other train enthusiasts to build for their train layouts.  His love of trains led him to a store where he met a group of friends who would traipse around chasing trains and train-related structures.  Oftentimes, sitting next to train tracks in lawn chairs for hours or getting chased off of the premises by railroad security.  One of the group members became a very dear friend, with whom he continued to be close for the remainder of his life.
Wil's sportsman activities revolved around his gun collection.   From black powder muzzleloaders, to hunting, skeet and trap shooting, target shooting, and pistol combat shooting, he enjoyed all facets of the sport, including collecting firearms.
Due to Wil's emerging health issues, he retired from riding motorcycles and switched his focus to collecting antique cars. He had a small collection which he and his wife, Janie, enjoyed, and was an active member of both the Zane Gray and Guernsey Valley Antique Car Clubs.  Through these clubs, he enjoyed not only getting together with other members, but also participating in old car driving tours, going to car shows, and driving in parades and local events. Wil even used his 1940 Buick and served as a chauffeur for a young couple's wedding; replete with 1940's period clothing, from fedora hat down to his wingtip shoes.
A lifetime lover of animals, from his childhood pet raccoon to many pet dogs, Wil never met a pup that he didn't love, or that didn't adore him in return.
The family would like to extend special thanks to the staff of Inniswood Village Assisted Living, Taylor Springs Health Campus, and Capital City Hospice.
A Celebration of Life service will be held at 12:00 noon on Saturday, March 5, 2022 at THE SNOUFFER FUNERAL HOME, 1150 WEST MILITARY ROAD, ZANESVILLE, OHIO, with Chief Clifford Mason officiating.  Friends may call one hour before service.
In lieu of flowers, the family requests donations be made to Hero Labradors, 495 Private Road 4011, Decatur, TX, 76834.  Hero Labradors is a nonprofit organization that breeds and selects Labrador Retrievers with the aptitude for service dog training, and provides them free to training programs who agree to train them and donate them to veterans, first responders, and their families. https://www.herolabradors.org/
To send a note of condolence to the Bostic family go to www.snoufferfuneralhome.com, find us on Facebook or call our locally owned caring staff at 740.450.8000.