William "Sam" Knight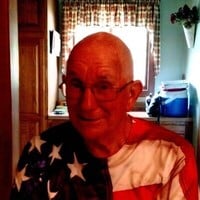 William "Sam" T. Knight, 86, of Coshocton, Ohio died Saturday night, September 9, 2023 at Lafayette Pointe Nursing Home in Coshocton.
Born April 29, 1937 in Dilles Bottom, Ohio, he was a son of the late Harold "Mike" & Sarah (Eikleberry) Knight and a 1956 graduate of Frazeysburg High School. Sam was a Presbyterian by faith and retired from Universal-Cyclops Specialty Steel Division, where he worked as an electrician. He enjoyed playing card games and board games and watching Cleveland Browns, Cleveland Guardians and Ohio State Football. Sam loved to travel, camp, and explore back roads, once driving to Alaska and back.
Surviving is his son, Robert (Shelly) Knight of Coshocton; son in-law, Chris Newlon of Mt. Vernon; four grandchildren, Daniel (Stephanie) Knight, Chelsie Mae (Anthony) Watson, Retta Mae Newlon and Bryce C. Newlon; three great grandchildren, Clara Knight, Nina Knight and Zelda Mae Watson; brother Raymond "Ray" Knight; sister Wanda Green; sister in-law, Lois Knight and numerous nieces, nephews and cousins.
In addition to his parents, he is preceded in death by his loving wife, Retta Mae (Barcus) Knight whom he married December 21, 1956 and who died July 3, 2009; son, Bradley T. Knight; daughter Lori Ann Newlon; brother Kenneth "Tony" Knight and sister, Virginia "Ginny" (Glen) Stockum.
Friends and family may call from 10am to 12pm Thursday, September 14, 2023 at the Frazeysburg Chapel of Vensil & Chute Funeral Home, 110 West Third Street.
Funeral Services will be held at NOON. Thursday September 14, 2023 at the funeral home.
Burial will follow at Frazeysburg Cemetery.