Zane Grey Elementary Celebrates Global Youth Service Day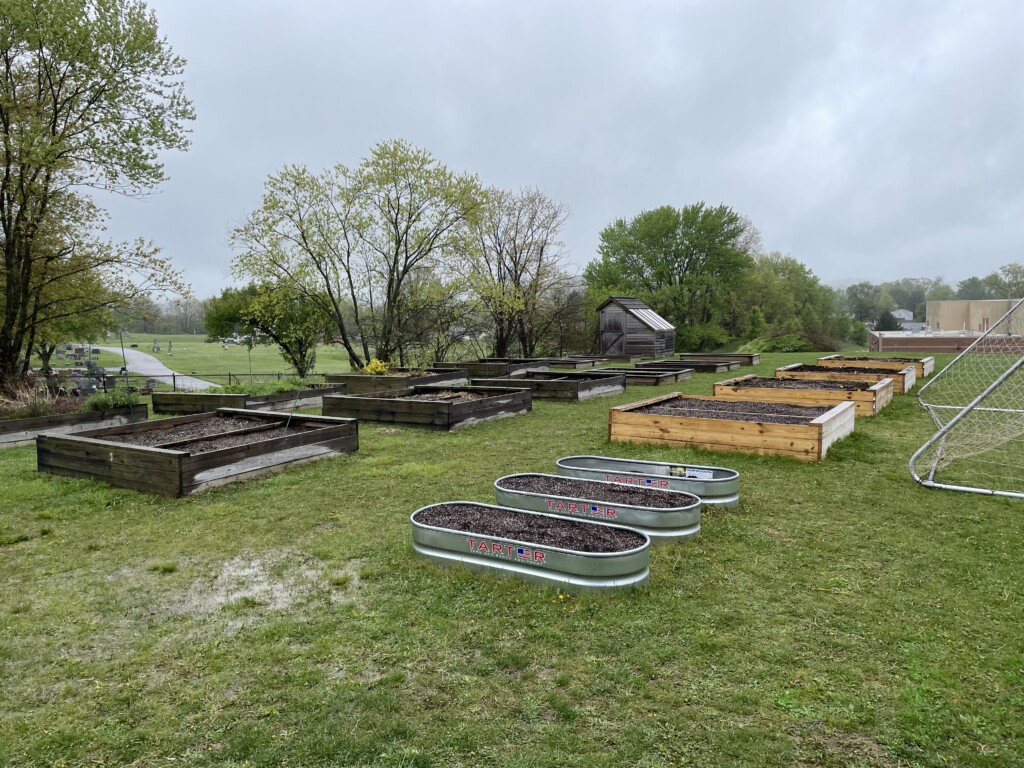 Zanesville, OH-
Zanesville High School's VoAg students helped lead Zane Grey Elementary and Intermediate schools to participate in Global Youth Service Day.
Along with around 25 parent volunteers, everybody came together to repair and rebuild the gardens on Zane Grey's property. The school was awarded a $1,000 grant from ServeOhio, which is the state's commission on service and volunteerism. The students were able to help contribute in a number of ways.
"Well we have planted flowers, planted seeds, and spread mulch. Some groups are making something called a seed bomb that you can put some seeds in some paper, mushed up paper, and you let that dry out and you just drop them in your yard and wildflowers or whatever natural seeds are in there will just bloom. You can also plant them," stated Zane Grey teacher, Kathy Stilwell.
The rain did not stop anybody from helping out and improving the grounds. Some volunteers were building accessible gardens for the disabled community.
"VoAg students from the high school are actually building over here, and they are making these gutter gardens and then barrel gardens that are thirty inches high so that wheelchairs can wheel under and then have their workspace out in front of them," said Stilwell.
She also mentioned this event has a positive impact on the students and they get a real sense of accomplishment from helping out. If you want to see upcoming events through ServeOhio, visit their website at serveohio.galaxydigital.com