Zanesville City School Board deliberates superintendent's contract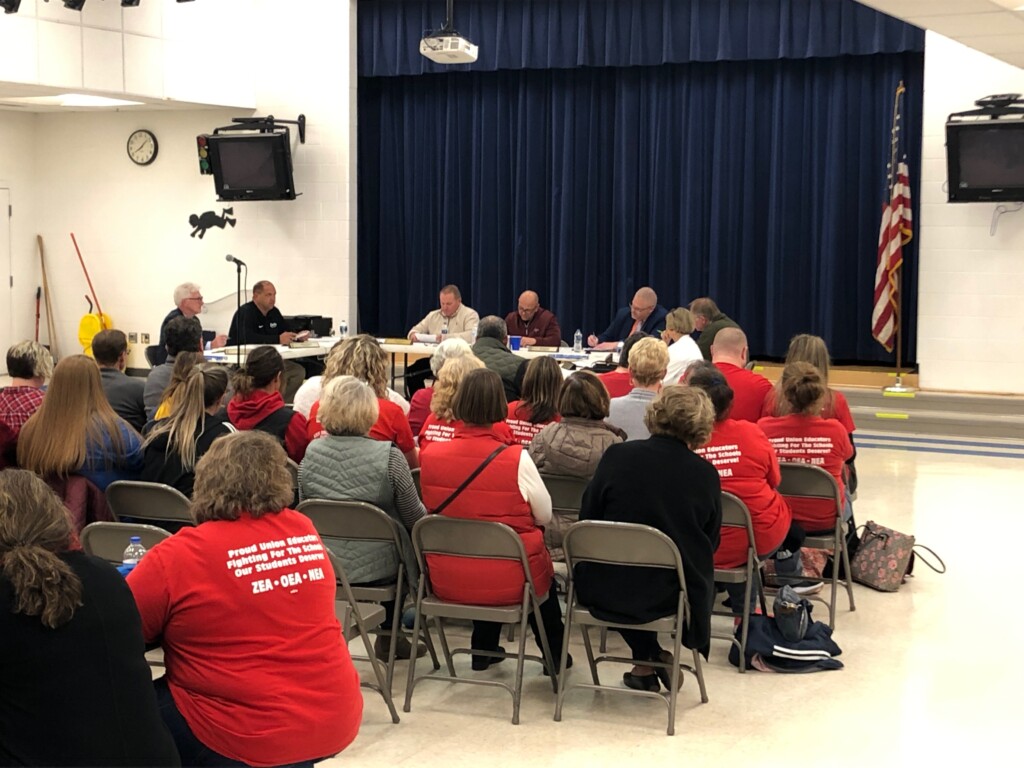 ZANESVILLE, Ohio – The Zanesville City School District has decided to table the continuation of the superintendent's contract.
The board met tonight at 6 p.m. with a room filled with members of the Zanesville Education Association.
Superintendent Doug Baker says the board decided they needed to know more before making a decision.
"I believe they wanted more research on those couple items that they had. They want to be able to provide more clarifying language and rational — prior to approval."
President of the association and teacher for the district Katie Sites says the board's decision to table the contract was a huge win for the district overall.
"For us — it was huge to have that tabled and then open up discussion with the board because — up until now — there's never really been discussion. So this is a huge step as far as coming together and being a cohesive district and all working together to make the decisions that are gonna be the best for the students, the best for the teachers, the best for the administration."
She says people who want to know what is up for debate or have questions involving the district should go to board meetings and ask questions.
Baker says the final decisions for the superintendent and other contracts will be made in December or January.