Zanesville Football Preview: Health a Big Factor in 2023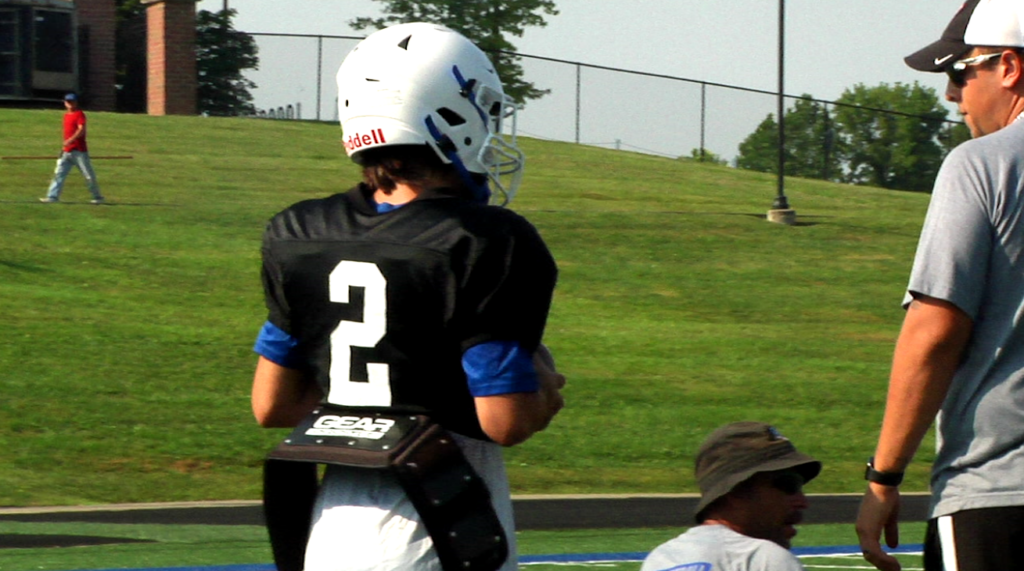 ZANESVILLE, OH- It was a tale of two halves last year for the Zanesville Blue Devils. With a few impressive wins in the regular season, the team shows hope heading into 2023. Let's take a trip down memory lane. The Blue Devils were 1-0 heading into week 2's home opener. Zanesville then got to 2-2 before a classic against Heath which showed the Blue Devils scoring 22 unanswered points in the fourth quarter to win the game. Injuries hurt this team later in the year and the finished 3-7 in head coach TJ Langermeier's first season. "I was very pleased with last year and talking about the offseason and the weight room with how important it is; I think with injuries at the end of the year we lost about 7 or 8 starters for the season. Getting them in the weight room this off-season and being able to prevent injury heading into this year is huge for us." Said Coach Langermeier.
One of those injured players was starting quarterback Drew Doyle who missed the rest of the season due to a leg injury. His experience heading into this year could be beneficial for success. "He was a first year quarterback last year. He has more confidence this year coming in, not new lingo or terminology. He gets the system and getting him into an off-season to throw with one of our former quarterbacks Thomas Wibler and getting his arm right. He's much more confident throwing the ball." Langermeier said.
Doyle had star playmakers on the outside in 2022 with Xavier Sowers and Dean Johnson. However now it's a different looking wide receiver room and one that Coach Langermeier is excited about. "Very dynamic players for us who can go up and make plays. I feel really good about our depth at the receiver position this year. We have 6 or 7 guys that we feel comfortable putting out there just not a lot of Friday night experience. We're doing everything we can out here to help them take that next step." Said Coach Langermeier.
The Blue Devils open at home this season against Newark and as always it's a highly anticipated game. This year there's something special happening at the game. "There's nothing better than a rivalry football game especially at Sulsberger August 18th, week 1. It's going to be packed and we'll be recognizing the 10 year anniversary of that 2013 final four team here. I'm expecting a huge crowd and great atmosphere; I think it's going to play to our favor. It's always tough to come to a place like Sulsberger and play especially with our crowd and environment. I think the festivities with the event prior are going to amp it up even more." Langermeier stated.
We will have highlights from that game on the news with the return of the Fink's Friday Night blitz as well as every Zanesville game on AM140 the home of Blue Devils football.